Hill running is one of the most popular forms of resistance training and is one of the most effective forms of interval training. Other types of resistance training include sand dune running, running with weighted vests or as former World Record holder over the 10,000m Dave Bedford used to do, run in army boots. However, in this article I am going to focus on hill running and it's benefits.
When running hills you will find it very hard to work out the speed you are running and compare it to the pace you run in a race. Every hill you encounter will have a different gradient. Unless you run the same hill week on week and compare your times there is little room for any comparison. You can detach yourself from your watch & monitoring of your every rep and just work really hard against a natural gradient. The hill does the hard work for you and you don't have to worry about how fast you are running.
One of the major benefits with hill running is that it can help you develop your running technique. The nature of running up a hill encourages you to run using your mid/forefoot. If you do this when running on a flat surface you may find that you become more effective. There are also substantial physical benefits of running up hills. They include the strengthening of your glutes, hamstrings, quads and calves. Your increase in strength will then subsequently help your running economy. This is because your muscles will increase in size and this will allow more oxygen to get to them. Even downhill running will aid in the strengthening of your ligaments and tendons around your knee.

Picture of me doing some hill running (in sand). I'm the bloke just behind in the black.
There is no real way to accurately show the correlation between hill running and an improvement in your PB. However, from personal experience working with some of the UK's top coaches like George Gandy (Seb Coe/Lisa Dobriskey) & John Nuttall (Chris Thompson/Helen Clitheroe) they always add hills into a training program. I loved doing them when I was taking my track running seriously. I felt it was the type of training that had the biggest impact on my running,I was just able to put my head down and work hard without any external judgement.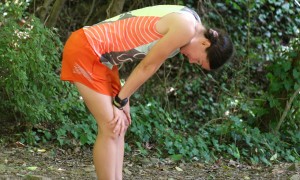 When putting hill running into practice, you should always warm up with a light 10-15 minute jog followed by some light mobility drills, hill running works your muscles in a different way to other forms of interval training so you need to be fully prepared. For a beginner or an experienced runner you should approach hill running with a similar mindset. You should aim to be running uphill for anywhere between 30 seconds to 3 minutes. You should run 4-12 reps with a job/walk back recovery. You can then split the reps into sets after a few months with a standing recovery of between 3-10 minutes between sets. The shorter the hill rep, the harder you should run. "Harder" is totally relative to you. This is why hill running is such a great tool, you don't have to worry about anything but grinding out a few reps & reaping the rewards.