Every year, Cronton Sixth Form and Riverside College hosts a coffee morning for the amazing charity, Macmillan Cancer Support at the end of September. To help start the charity funds, I roped in some of my netball friends from Crusaders Netball Club Liverpool to run our first club 10k and help raise money for charity.
Macmillan Cancer Support is one of the largest British charities and provides specialist health care, information and financial support to people affected by cancer. It also looks at the social, emotional and practical impact cancer can have, and campaigns for better cancer care.
"Whatever cancer throws your way, we're right there with you." – Macmillan Cancer Support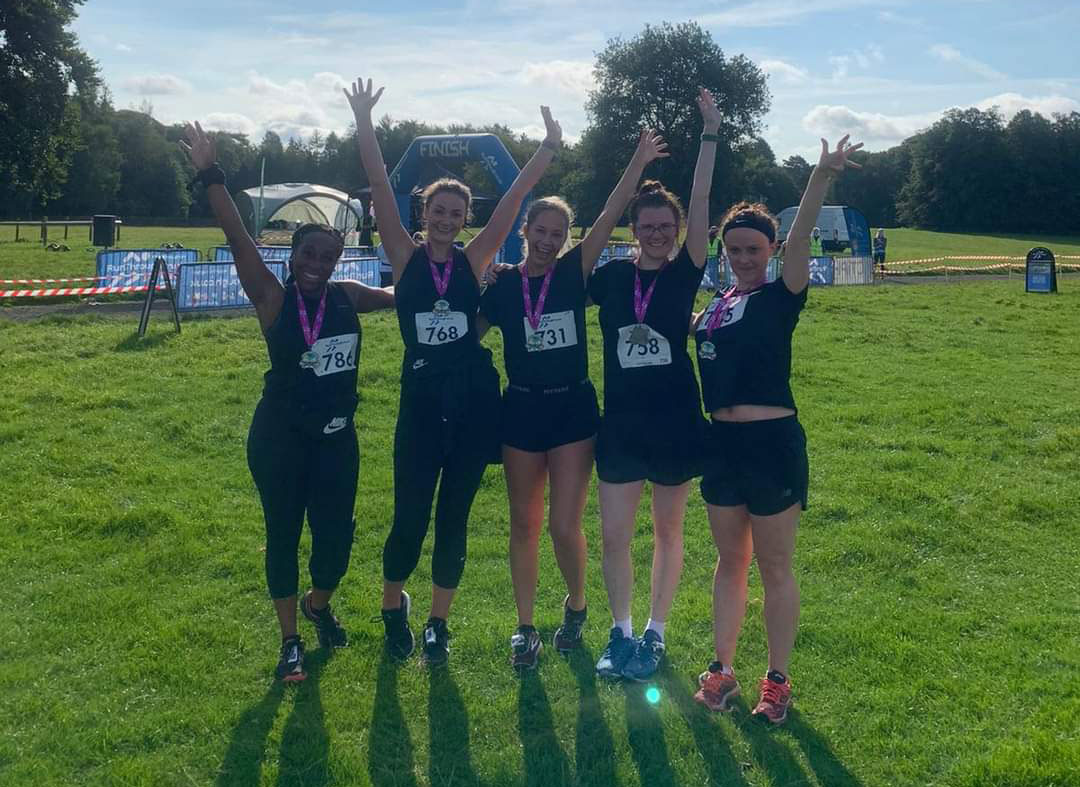 Our netball team haven't been able to play our sport since March but have been encouraging physical and mental health and well-being through exercise classes on Zoom. This has maintained our fitness and brought us closer together so when I spoke to the girls about joining the 10k at Tatton Park, they were very supportive to join in and continue our exercise journey together.
It was a fabulous morning, lovely and sunny and so rewarding to be able to complete the race, raising over £250 for Macmillan Cancer Support. Since the race, Crusaders Netball Club Liverpool have decided to embark on a new challenge, running 150k in one day. This will be to help raise awareness of the club, encourage more females in sport, and of course raise more money for charity.
You can find out more and make a donation to Macmillan HERE