Here is my story for the RunThrough community.
A group of us, dressed as Disney Princesses and took part in the 5k run at Aintree on February 13th 2022 to raise money and awareness for the Brain Tumour Charity.
In January 2021, our beautiful sister and friend was diagnosed with a cancerous Glioma, a type of brain tumour that is currently incurable.
Becky had been well with no symptoms other than her maybe being a little bit more tired that usual, up until the day she suffered seizures whilst at home, homeschooling her children during the Coronavirus pandemic.
We all desperately wanted to do something to help so thought that by doing the run, we will let Becky know we are all thinking of her and could raise funds, all of which will go straight to The Brain Tumour Charity. Only 3% of cancer research funding goes into brain cancer, despite it being the biggest cancer killer in children and young adults under 40 so they need all the help they can get.
We chose to dress as Disney Princesses as Becky loves Disney, we wanted to wear something to make us stand out so our story could gain interest which it has!! We are so proud that we successfully ran the 5k despite little or no training and to date have raised over £4,000!
To say we are absolutely thrilled is an understatement and has given us encouragement to take it further and organise more events to raise awareness of this devastating disease!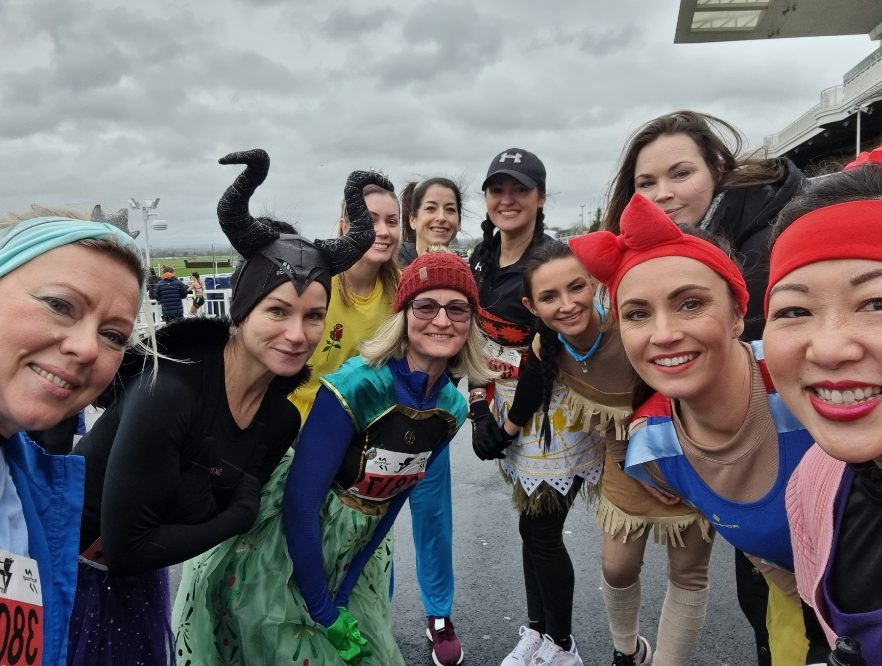 Check out our Instagram profile here.
Check out our just giving page here.
Thank you for listening to our story.
– Tracey