TRAINING
Stepping back a bit from running every day, but often seen in training plans, is back-to-back runs (ie run two days in a row) or double run days. Here are some suggestions for when they're worth doing and how to make the most out of them, assuming they are necessary for your training goal – Back-to-Back Long Runs and Workouts. – READ HERE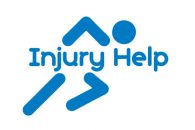 INJURIES
The prospect of doing a 'long' run in the rain isn't always ideal, and it's made a little worse by the risks associated with running most of the way with wet feet. Here is some Distance Running Foot Care that might prove useful. – READ HERE
NUTRITION
For those of you who have decided to follow Veganuary, or those debating giving it a go at some point soon, here's some useful information to read regarding
Running and a Vegan Diet
. There are also some useful related articles giving you recipe suggestions or alternatives for standard protein sources. –
READ HERE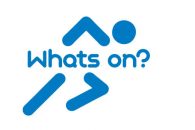 WHAT'S ON
Make moves this Blue Monday & Exercise Kindness with
Reebok
&
KIND
in support of CALM (Campaign Against Living Miserably).
Join KIND Snacks on the January 18th to kick off Blue Monday in a positive & kind way! Reebok & KIND have joined forces to create a morning event giving you the tools and tips to exercise kindness & help protect your mental health, all in aid of CALM. All profits will be donated to this amazing campaign to help the CALM team continue their life saving work. –
REGISTER HERE
RUNTHROUGH KIT
Check out the brand new RunThrough Kit online now.
There are a wide range of brand new custom designed items from shorts and leggings to tops and jackets. You can even grab some socks and a cap to complete your wardrobe.
Use code RTNEWS10 for 10% discount!
See the full range of RunThrough Kit HERE.
VIDEOS, PODCASTS & PLAYLISTS
Catch up on what the RunThrough Community has been up to with another RunThrough Chat episode with
Lucy
and
Amy
HERE
.
Our very own
Lucy Harfield
has started her own podcast –
Pinch of Positivity
. The podcast hopes to keep it real, talks straight and offer a fresh perspective on how to find the bright side of life –
LISTEN HERE
You can also find the next
RunThrough Running Playlist
, created by our Head of Operations Jack Williams, on Spotify
HERE

We have recently added RunThrough to Trustpilot, a review platform open to everyone. We would like to invite you to share your experiences to help others get a real feel and understanding of what RunThrough is all about.