TRAINING
We're sure a lot of you use races as a reason to motivate yourself to train, and that doesn't have to stop just because races aren't able to take place at the moment. Why not join us virtually and keep that motivation high – no excuses! – SEE HERE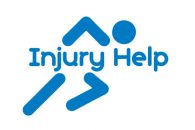 INJURIES
Social-distancing, and even 'lock down', doesn't mean don't exercise or train. In fact it's now more important than ever to keep your physical and mental health topped up, so get outside and keep running – Sunshine as Medicine. – READ HERE
NUTRITION
Diet can play such a big part in boosting your health, including your immune system, which is of particular importance right now. Here are some good Foods to Boost the Immune System. – READ HERE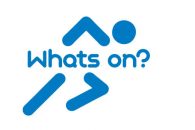 WHATS ON
MONDAY EVENING RUN CLUB IS CANCELLED – but we will be including an interval session in this newsletter each week for you to have a go at. Let us know how you get on!
THE RUNNER RETREAT PODCAST
CHECK OUT EPISODE 1 HERE
UPCOMING RUNNING EVENTS
ALL UPCOMING EVENTS HAVE BEEN CANCELLED UNTIL FURTHER NOTICE
JOIN RUNTHROUGH VIRTUAL HERE
RUNTHROUGH CLOTHING
Get your hands on one of our RunThrough Vests, T-shirts or Hoodies which can be bought online or at any of our events from the kit desk.
Also, if you didn't know, the top layer of our new vests is made from recycled plastic bottle fabric. That's right, around 10 plastic bottles were recycled in order to make the vest.
Order your RunThrough Clothing HERE.

We have recently added RunThrough to Trustpilot, a review platform open to everyone. We would like to invite you to share your experiences to help others get a real feel and understanding of what RunThrough is all about.