TRAINING
Whether you choose to monitor your heart rate in training or not, no doubt you'll know the standard formula for finding your maximum heart rate = 220 minus your age. In this article the MAF 180 Formula is discussed as the alternative Heart Rate Monitoring for Real Aerobic Training. – READ HERE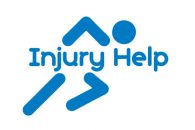 INJURIES
We've all heard it said that we should 'listen to our bodies' when it comes to running and training. The question is, what does that actually mean? This article has some information about Learning How to Listen to Your Body in Training. – READ HERE
NUTRITION
If you read a lot of training magazines or follow fitness and sport on social media you will no doubt have come across CBD. Currently seen as a supplement to support recovery and sleep amongst other things the big question is
Why Are People Eating CBD and Will it Get Me High? –
READ HERE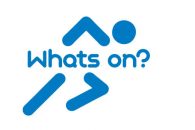 WHAT'S ON
Chase The Sun Brixton 5k & 10k
– Wednesday 26th May –
ENTER HERE
Run Media City 5k & 10k
– Thursday 27th May –
ENTER HERE
Chase The Sun Battersea Park 5k & 10k
– Thursday 27th May –
ENTER HERE
Lee Valley VeloPark Races
– Saturday 29th May –
ENTER HERE
RUNTHROUGH KIT
Check out the brand new RunThrough Kit online now.
There are a wide range of brand new custom designed items from shorts and leggings to tops and jackets. You can even grab some socks and a cap to complete your wardrobe.
Use code RTNEWS10 for 10% discount!
See the full range of RunThrough Kit HERE.
WHAT'S YOUR STORY
Running is one of the most inclusive sports there is and we want to hear about your experiences!
Do you run for charity, to keep physically fit and look after your mental health or just because you love it and you can? If you've got a story to share, we'd love to hear it.
Drop [email protected] to share your story and see it featured on our website and social media.
Performance Retreat
July 16th – July 19th 2021
Join us for our first ever Performance Retreat. Our Performance Retreat will take place at the Elite Athlete Training Centre and Hotel, based at the prestigious Loughborough University.
You will learn from leading running experts and coaches, who will educate and inspire you. You will train, relax, and learn more about how to take your performance to the next level!
Sport Retreats was founded by RunThrough UK and New Levels Coaching. Our Runner Retreats have been specifically designed by runners – for runners.
VIDEOS, PODCASTS & PLAYLISTS
Catch up on what the RunThrough Community has been up to with another RunThrough Chat episode with Lucy and Jatila HERE
Our very own Lucy Harfield has started her own podcast – Pinch of Positivity. The podcast hopes to keep it real, talks straight and offer a fresh perspective on how to find the bright side of life – LISTEN HERE
You can also find the next RunThrough Running Playlist, created by our Head of Operations Jack Williams, on Spotify HERE

We have recently added RunThrough to Trustpilot, a review platform open to everyone. We would like to invite you to share your experiences to help others get a real feel and understanding of what RunThrough is all about.