TRAINING
Start your week well with a workout on a Monday. – Here's Why Monday Workouts are so Important. – READ HERE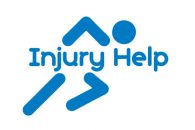 INJURIES
As we head into winter it's easy to find an excuse not to go outside – rain, cold, darkness – but especially now it's really important to get outside anyway. Here are 11 Scientific Benefits of Being Outdoors – READ HERE
NUTRITION
It was stir up Sunday yesterday, a chance to get ahead with some Christmas baking. It's not too late to try out one of these tasty recipes. – READ HERE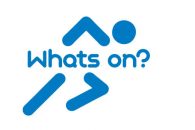 WHAT'S ON
*Following the recent announcement of a second national lockdown we are awaiting further guidance for our November races and will be in touch with all affected runners as soon as we know more.
Clapham Common 5k & 10k
– Saturday 5th December 2020 –
ENTER HERE
Running GP at Goodwood Motor Circuit – Sunday 6th December – ENTER HERE
RUNTHROUGH KIT
Check out the brand new RunThrough Kit online now.
There are a wide range of brand new custom designed items from shorts and leggings to tops and jackets. You can even grab some socks and a cap to complete your wardrobe.
Use code RTNEWS10 for 10% discount!
See the full range of RunThrough Kit HERE.
VIDEOS, PODCASTS & PLAYLISTS
Check out the latest
RunThrough chat
video with Lucy and Jatila
HERE
Our very own
Lucy Harfield
has started her own podcast –
Pinch of Positivity
. The podcast hopes to keep it real, talks straight and offer a fresh perspective on how to find the bright side of life –
LISTEN HERE
You can also find the next
RunThrough Running Playlist
, created by our Head of Operations Jack Williams, on Spotify
HERE

We have recently added RunThrough to Trustpilot, a review platform open to everyone. We would like to invite you to share your experiences to help others get a real feel and understanding of what RunThrough is all about.