TRAINING
In our important muscles for running series, we're moving up the body now to the core and your Transverse Abdominis. Here's where you can find it, and how you can strengthen it – How To Work Your TVA. – READ HERE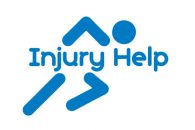 INJURIES
Despite the glorious sunshine, it can still be hard to motivate yourself to go for a run sometimes. Here are 8 Ways To Motivate Yourself To Go For A Run. We particularly like number 8! – READ HERE
NUTRITION
Whilst we're stuck at home for a little while longer it gives us the chance to try out new recipes. Why not try making homemade pizza using one of these Alternative pizza base recipes. – READ HERE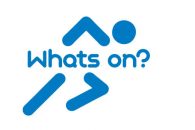 WHATS ON
RunThrough Runner Focus – this week we chat to Michael, otherwise known as The Urban Challenger. OCR Racer, runner and medal chaser, Michael is always pushing his limits and seeking out new challenges.
This weeks videos and podcasts
In this weeks RunThrough Runner Focus Co-founder Matt interviewed Michael, otherwise known as The Urban Challenger, watch the full interview HERE
Also check out the latest RunThrough chat video with Lucy and Jatila HERE
And our very own Lucy Harfield has started her own podcast – Pinch of Positivity – check out episode four HERE
UPCOMING RUNNING EVENTS
ALL UPCOMING EVENTS HAVE BEEN CANCELLED UNTIL FURTHER NOTICE
JOIN RUNTHROUGH VIRTUAL HERE
RUNTHROUGH CLOTHING
Get your hands on one of our RunThrough Vests, T-shirts or Hoodies which can be bought online or at any of our events from the kit desk.
Also, if you didn't know, the top layer of our new vests is made from recycled plastic bottle fabric. That's right, around 10 plastic bottles were recycled in order to make the vest.
Order your RunThrough Clothing HERE.

We have recently added RunThrough to Trustpilot, a review platform open to everyone. We would like to invite you to share your experiences to help others get a real feel and understanding of what RunThrough is all about.