TRAINING
There are some good suggestions here for how to make yourself more visible on runs now the evenings are darker earlier. Admittedly it's an American website, but we're sure you can find similar items in the UK – 14 Products Runners Swear By When They Run in the Dark. – READ HERE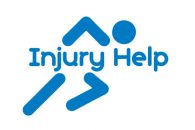 INJURIES
Injuries can strike at any time, and last for days, to weeks, to months. What we all want to know is How Long Does Fitness Last When You're Injured?
NUTRITION
You can't beat a good baked potato but with so many different toppings to choose from it's hard to decide. Here are some tasty Baked Potato Recipes. – READ HERE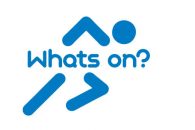 WHAT'S ON
Upcoming RunThrough Races:
Lee Valley VeloPark Races – Saturday 31st October 2020 –
ENTER HERE
Olympic Park 5k & 10k – Sunday 1st November 2020 –
ENTER HERE
Clapham Common 5k & 10k – Saturday 7th November – ENTER HERE
RUNTHROUGH KIT
Check out the brand new RunThrough Kit online now.
There are a wide range of brand new custom designed items from shorts and leggings to tops and jackets. You can even grab some socks and a cap to complete your wardrobe.
Use code RTNEWS10 for 10% discount!
See the full range of RunThrough Kit HERE.
VIDEOS, PODCASTS & PLAYLISTS
Check out the latest
RunThrough chat
video with Lucy and Emma
HERE
Our very own
Lucy Harfield
has started her own podcast –
Pinch of Positivity
. The podcast hopes to keep it real, talks straight and offer a fresh perspective on how to find the bright side of life –
LISTEN HERE
You can also find the next RunThrough Running Playlist, created by our Head of Operations Jack Williams, on Spotify HERE

We have recently added RunThrough to Trustpilot, a review platform open to everyone. We would like to invite you to share your experiences to help others get a real feel and understanding of what RunThrough is all about.