TRAINING
When it comes to training our ideal outcome is to become stronger or faster and we do this by consistent running and strength work but have you ever tried agility training Tackling agility workouts can help reduce your risk of injury in the gym, on the roads and in everyday life whilst improve your balance, coordination, and more. Take a look at some key agility workouts and see if you can introduce them to your training somewhere.
READ HERE!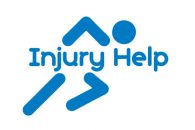 INJURIES
Most runners think about foam rolling as a post run recovery strategy but if you struggle with impact-related injuries like runner's knee, Achilles tendonitis, IT band syndrome or shin splints, rolling your feet before your run may help you stay healthy. Check out how to roll your feel the right way in just 4 minutes to prep for that long run or session ahead.
READ HERE!
NUTRITION
This week we are bringing you a classic British recipe with a slight twist to continue the Jubilee celebrations. Healthy blueberry scones. You can shape them anyway you like, into the classic rounds or into a large circle and cut into triangles as the recipe states.You can also mix up blueberries for other fruit such as strawberries/raspberries.
Enjoy!
Ingredients
180g plain flour
1 ½ tsp baking powder
½ tsp salt
28g unsalted butter, cold and cubed
120g plain nonfat Greek yogurt
3 tbl pure maple syrup/honey/agave
3 tbsp + 2 tsp almond milk
1 tsp vanilla extract
80g blueberries
Method
• Preheat the oven to 200°c, and line a baking sheet with
parchment paper.
In a bowl, whisk together the flour, baking powder, and salt. Cut
in the butter until the mixture makes fine crumbs. Make a well
in the centre, and add Greek yogurt, maple syrup, 3 tablespoons
of milk, and vanilla. Stir until incorporated.
• Gently fold in the blueberries.
• Using a spatula, shape the dough into a ¾" tall circle on the
prepared baking sheet. Brush the remaining milk on top.
• Slice the circle into 8 triangular segments with a sharp knife.
Bake for 18-22 minutes, or until the tops are lightly golden.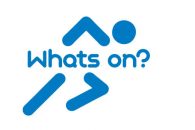 WHAT'S ON
Chase The Sun Victoria Park 5k & 10k –
Wednesday 8th June –
ENTER HERE
Run Dorney 5k, 10k & Half Marathon –
Sunday 12th June –
ENTER HERE
Chase The Sun Clapham Common 5k & 10k –
Wednesday 15th June –
ENTER HERE
Regents Park 5k & 10k –
Saturday 18th June –
ENTER HERE
This year our official charity partner is Macmillan Cancer Support
Need some motivation to get you over the finish line?
Run for a reason and join Team Macmillan to support people living with cancer. You won't be tied into a fundraising target, simply raise whatever you can, and enjoy all the perks of being a part of our team:
A Macmillan running vest, merchandise and fundraising pack
Regular e-newsletters and support from our Facebook group
A reason to run – support people living with cancer
We're doing whatever it takes.
But without your help we can't support everyone who needs us.
RUNTHROUGH KIT
Check out the brand new RunThrough Kit online now.
There are a wide range of brand new custom designed items from shorts and leggings to tops and jackets. You can even grab some socks and a cap to complete your wardrobe.
Use code RTNEWS10 for 10% discount!
See the full range of RunThrough Kit HERE.
WHAT'S YOUR STORY
Running is one of the most inclusive sports there is and we want to hear about your experiences!
Do you run for charity, to keep physically fit and look after your mental health or just because you love it and you can? If you've got a story to share, we'd love to hear it.
Drop [email protected] to share your story and see it featured on our website and social media.
VIDEOS, PODCASTS & PLAYLISTS
Catch up on what the RunThrough Community has been up to with another RunThrough Chat episode a couple of week's ago – 105 with Emma and Jatila – HERE
Our very own Lucy Harfield has started her own podcast – Pinch of Positivity. The podcast hopes to keep it real, talks straight and offer a fresh perspective on how to find the bright side of life – LISTEN HERE
You can also find the next RunThrough Running Playlist on Spotify HERE

We have recently added RunThrough to Trustpilot, a review platform open to everyone. We would like to invite you to share your experiences to help others get a real feel and understanding of what RunThrough is all about.