Saturday 26th June 2019 – This is the first day I began my running journey. It was at Witton Park in Blackburn and it was a 5k run for the race for life event. My mate signed me up for this race with only 3 days to go and said they are walking the distance. I giggled and my response was, no, I need to make it challenging and run the full distance and baring in mind I'd never had done running before that day. So I set a page up to fundraise and raised a great amount and also managed to run the full distance. Since that day I've never looked back and just have kept on running and running.
This challenge I set up has taken me a long way into the future. I have since that day in 4 years completed multiple 5k, 10k and half marathons and also within those 4 years I have ran 6 marathons. The marathons I have ran has been a virtual in my hometown Blackburn in 2020, then a back to back marathon which included London and Manchester in 2021, then the following year I did London & Amsterdam In 2022. Then this year I managed to complete my best achievement of a marathon and that was the Manchester marathon in Ramadan whilst fasting in 2023.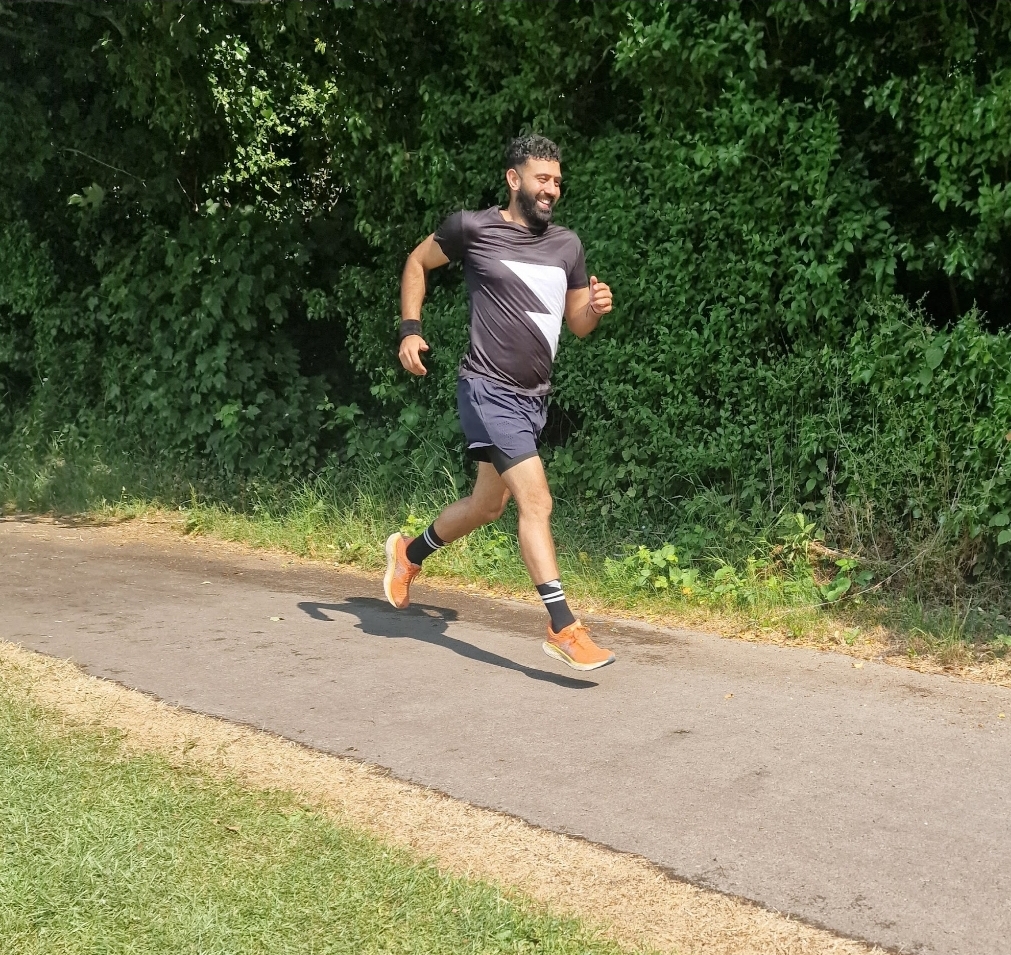 All my marathon runs have been completed with charity challenges that I set to motivate myself and also support various charities. To gear myself up for the marathons I always have used RunThrough events to perform better and see where I am with my running. My favourite RunThrough events are all the in Chesire where I have achieved my pb for the half marathon at Capesthorne hall and got a time of 1:41:09. Media City is where i achieved my 5k and 10k pbs with times of 22:40 for a 5k and 46:29 for a 10k. A massive thank you for RunThrough events.
RunThrough have always supported me and sponsored me through my journey especially at my marathons. I enjoy my running gear from RunThroughKit as it's the only gear that makes me feel comfortable when running and love all the colour choices.
I'm currently running to improve my speed and to beat all my pbs for 5k, 10k and Half Marathon and I'm hoping to set all these at RunThrough events in the near future. I've already got my place for the Warrington Festival so I'll be there for my half marathon the 5k and 10k are to be planned.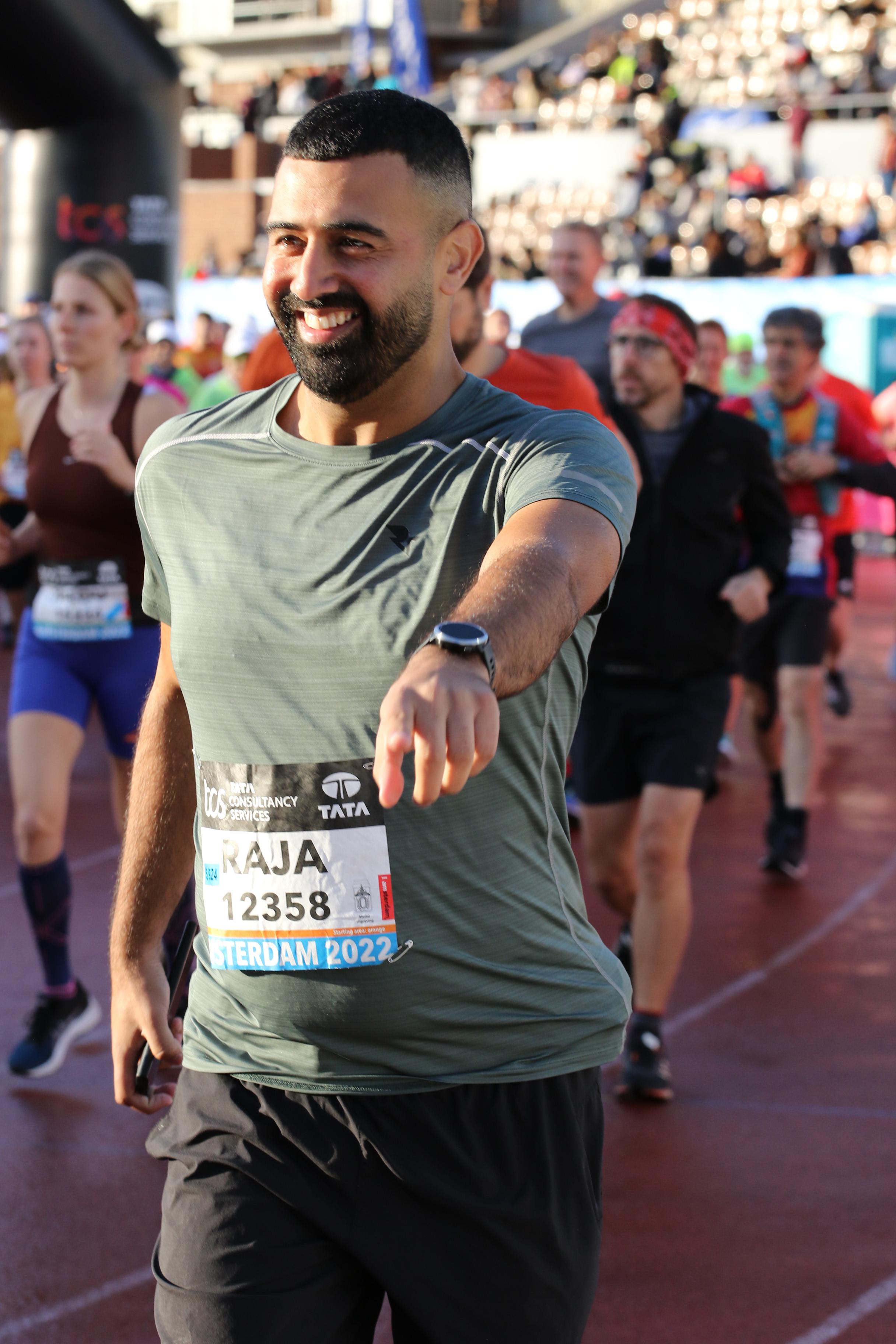 RunThrough have supported me in many ways and always with my charity challenges and currently I have 2 ongoing charity fundraisers. One is supporting those in Syria that have been affected by the earthquake and we are providing them with food packs. The other is a hiking fundraiser to complete a build of a new mosque within my local community.
I have a new challenge set in my mind just need to get it from pen to paper so keep your eyes posted on my social media what's to come next from me. See you all soon at RunThrough races.
A huge thank you to all the RunThrough team, staff, employees, volunteers and runners that are involved with RunThrough. I totally appreciate you all.
Raja Aslam