TRAINING
Cannot make our 7pm Monday Run Club this evening at Clapham Common?
Try out our session for tonight at home!
10 mins warm up. 4 mins 80% effort (90s rest)
3 mins 80% effort (75s rest)
2 mins 80% effort (60s rest)
1 mins 80% effort (2 mins rest)
Repeat. 10 mins cool down.
.
NUTRITION ADVISE
Nutrition to consider for a half marathon.
–Carbs aren't just for the dinner before, you're racing for a long period of time, start to increase carbohydrates from 2 days before, increase gradually! Gram amounts will differ on an individual basis.
–Fuelling during. Again, for optimal performance you want to be taking on carbs during the race. Find what works for you, it could be mixed into a drink, in gel form or in food form. Neither is best, it is what works for you. You want to be consuming roughly 30g per hour but this can go up to 60g depending on the individual.
–Pre race nutrition. Try to consume your breakfast between 3-1 hours before hand. This differs between individuals due to differing digestion rates. Finding your favourite pre race breakfast takes time and practice. Some great options are porridge with honey and banana or toast with jam. Easily digestible starchy carbs.I wouldn't normally recommend white versions, but these can be better during this phase, especially if you struggle with runners gut.
–Hydration. You will need to take on some water while running. Choose it at the water stations or take it round with you if you want it at specific timings. 12-16 ounces every 40mins of exercise is recommended but again, varies on sweat rates and how warm it is outside!
-Good luck to all those running any upcoming half marathons!
.
This week Ben spoke to ANYA CULLING! At just 23 she has taken her marathon PB from 4.34 down to 2.36 at this years London Marathon. Check out the latest interview on YouTube HERE!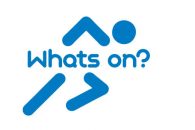 WHAT'S ON
KEMPTON PARK 5K, 10K & HALF MARATHON –
Saturday 19th November –
ENTER HERE
DRAYCOTE WATER RUNNING FESTIVAL –
Saturday 19th November-
ENTER HERE
RUNNING GP OULTON PARK –
Sunday 20th October –
ENTER HERE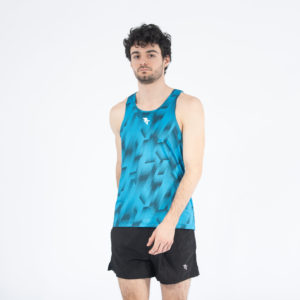 RUNTHROUGH KIT
See a wide range of brand new custom designed items from shorts and tops to caps and sock.
Vest's are hot this week!
See the full range of RunThrough Kit HERE.
WHAT'S YOUR STORY
Running is one of the most inclusive sports there is and we want to hear about your experiences!
Do you run for charity, to keep physically fit and look after your mental health or just because you love it and you can? If you've got a story to share, we'd love to hear it.
Drop [email protected] to share your story and see it featured on our website and social media.
Runner's Support Plan
Level up your running training with 4 weeks of focussed strength sessions, pre-run activations and post-run recovery – so you have the strength and healthy mechanics to run and recover with confidence. Whether you're chasing down a new PB or just looking to get running-Fiit, bulletproof your body so you can do what you do best out on the road.
Download the FIIT app HERE!
VIDEOS, PODCASTS & PLAYLISTS
Catch up on what the RunThrough Community has been up to with another RunThrough Chat episode with number 132 with Emma and Jess – HERE
Our very own Matt Wood and Head Coach of New Levels Coaching, Lewis Moses, talk all things running to help inspire, influence and educate on the thing we love the most. – LISTEN HERE
Our very own Lucy Harfield has started her own podcast – Pinch of Positivity. The podcast hopes to keep it real, talks straight and offer a fresh perspective on how to find the bright side of life – LISTEN HERE
You can also find the next RunThrough Running Playlist on Spotify HERE

We have recently added RunThrough to Trustpilot, a review platform open to everyone. We would like to invite you to share your experiences to help others get a real feel and understanding of what RunThrough is all about.