TRAINING
Speed is the word! Try this session out for size:
1 x 4 minutes (90s)
6 x 2 minutes (60s)
1 x 4 minutes (90s)
These should be ran at 80% efforts!
NUTRITION ADVISE
DO's & DON'Ts – The Marathon
-Your marathon is a couple of days away, it can be pretty tempting to accept a new gel off a friend on the day. or someone invites you out for a meal the day or two before and you want to try a new burger & desert too… now is not the time to say yes.
-Save those opportunities for after your race. It may be tempting but it's NOT WORTH trying new foods and upsetting your stomach before a race!
-Stick to the foods you know, stick to the plan you have used in training. Don't try anything new and keep it all the same!
-Good luck to anyone doing London this weekend & enjoy it!!
NEWS JUST IN!!
We are delighted to announce our new 2-year partnership with Alzheimer's Research UK and to be able to bring our two fantastic communities together to make a real difference outside of the events. We'd love you to get involved with
#TeamARUK
and show your support in raising vital funds to create a world free from the fear, harm and the heartbreak of dementia. You can find out more about the valuable work ARUK do online
HE
RE
.
We were back at our Warrington Running Festival event last weekend and we shared some BIG news on the day! After a year of planning, The RunThrough Foundation has now officially launched, and we will be starting with our event in Warrington next year.
We are looking to get as many people out there running and we want to make running events accessible to all! Enter the ballot for next years event on our website HERE! 😎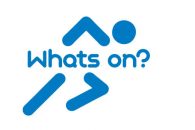 WHAT'S ON
RUN TATTON 10K
– Saturday 8th October –
ENTER HERE
VICTORIA PARK 5K, 10K & HALF MARATHON –
Saturday 8th October –
ENTER HERE
CARSINGTON WATER 10K & HALF MARATHON –
Sunday 9th October –
ENTER HERE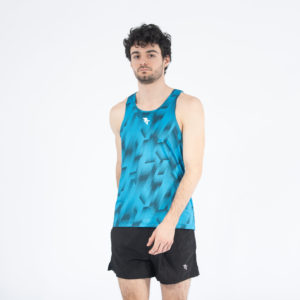 RUNTHROUGH KIT
See a wide range of brand new custom designed items from shorts and tops to caps and sock.
Vest's are hot this week!
See the full range of RunThrough Kit HERE.
WHAT'S YOUR STORY
Running is one of the most inclusive sports there is and we want to hear about your experiences!
Do you run for charity, to keep physically fit and look after your mental health or just because you love it and you can? If you've got a story to share, we'd love to hear it.
Drop [email protected] to share your story and see it featured on our website and social media.
Runner's Support Plan
Level up your running training with 4 weeks of focussed strength sessions, pre-run activations and post-run recovery – so you have the strength and healthy mechanics to run and recover with confidence. Whether you're chasing down a new PB or just looking to get running-Fiit, bulletproof your body so you can do what you do best out on the road.
Download the FIIT app HERE!
VIDEOS, PODCASTS & PLAYLISTS
Catch up on what the RunThrough Community has been up to with another RunThrough Chat episode with number 126 with Emma and Jess – HERE
Our very own Matt Wood and Head Coach of New Levels Coaching, Lewis Moses, talk all things running to help inspire, influence and educate on the thing we love the most. – LISTEN HERE
Our very own Lucy Harfield has started her own podcast – Pinch of Positivity. The podcast hopes to keep it real, talks straight and offer a fresh perspective on how to find the bright side of life – LISTEN HERE
You can also find the next RunThrough Running Playlist on Spotify HERE

We have recently added RunThrough to Trustpilot, a review platform open to everyone. We would like to invite you to share your experiences to help others get a real feel and understanding of what RunThrough is all about.