TRAINING TIPS
Optimising Recovery for Running
Feeling the load of your training but itching to keep going? We've got you. Here are Runnas top-tips on how to optimise your recovery; speeding up the time between your last workout and getting your trainers laced back up and ready to go again.
.
Sleep
You've probably heard it before but 8 hours sleep really is the optimal amount of sleep you should aim for. This is the time your muscles repair from your training and restore your body battery, aka the nervous system. Every good night's sleep starts with a good bedtime routine. Be consistent with and you should see the benefits.
Nutrition
Fuelling your body well is vital not only during your training block but also to help with optimal recovery. Ensure to consume a balanced diet, with a particular focus on protein. The suggested serving is 1.6-3g per body weight daily. If you up the intensity/frequency of your training, your protein intake should be upped to. Protein from food is optimal but don't be afraid to pick up a protein shake as an easy and quick way to get the protein in. Aim to have a source of protein within 30 minutes of training for optimal absorption and effect.
Hydration
Good hydration is essential to allow your body to carry out its daily functions. A human's body is composed of mostly water, so it is essential to stay hydrated and to maintain the balance of electrolytes, wash out toxins, transport nutrients to the cells and help to regulate body temperature. It is recommended you consume approximately 2-3L of water per day. When exercising, this needs to be increased to take into account fluid loss through sweat. It is also vital you hydrate through out training and after and remember that everyone's requirements are different.
Strength Training and Mobility
Incorporating strength training alongside your running will ultimately make you a stronger runner and reduce your recovery time in the long-run. This will also really help to avoid dreaded niggles.

Rest Days
Prioritise your rest days! As runners, it can be difficult to give ourselves the time to stop and rest but this is the time your body adapts and when training adaptations are made. Listen to your body and don't be afraid to take an extra day if and when you need to. Rest days don't necessarily need to be a day of nothing! You can use this as an opportunity to take it easy, try another low intensity activity such as a long run, a swim or whatever else takes your fancy. An 'active recovery' can often really help, especially if you mentally struggle to stop completely. Listen to your body and see what works for you. This will ultimately prevent burnout (physically and mentally!)
Stack the 1%'s
Salt baths, ice baths, massage guns, foam rolling are by no means crucial but can really help to give you that extra boost. These should be used consistently in your routine rather than just trying it once and leaving it there. Pick one and give it a go.In summary, don't neglect your recovery. It's important and you'll thank us later. The last thing we want is to face burn out, injuries or even losing motivation/enjoyment for something you love. Everyone is different and everyone's recovery routines will therefore differ. You may need more or less time to recover than someone else and that is completely normal!
.
---
For anyone looking to join us at our run club sessions, please see details below:
Clapham Common – The windmill
Monday's – 7pm Start
.
Media City
Tuesday's – 7pm start
.
Email us if you would require more information, or do check out our Instagram page for more details!
.
---
---

.
Freya Morgan AKA 'The Human Disco Ball' is running 2500KMs with the goal of raising £120,000 for refugees and asylum seekers by June … all dressed as a disco ball! You may have seen Freya at our events in the South and even taken part in her disco ball warm ups. She is an incredibly inspirational individual who has a real passion for running, which she discovered after her own battles with her mental health.
Watch the episode HERE!
.
.
---
NUTRITION ADVICE
Since it is Mental Health Awareness week, starting from today, we thought we would share some little nuggets of advice for those looking to eat better for their mental health. Of course, if you need any professional help, then we advise reaching to to a professional.
---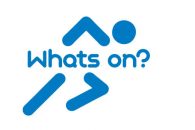 .
---
RUNTHROUGH KIT
See a wide range of brand new custom designed items from shorts and tops to caps and sock.
Reflective's and socks are hot this week! With a rebrand and refresh of stock – we are always looking for feedback on what our runners need!
See the full range of RunThrough Kit HERE.
.
.
.
---
WHAT'S YOUR STORY
Running is one of the most inclusive sports there is and we want to hear about your experiences! Do you run for charity, to keep physically fit and look after your mental health or just because you love it and you can? If you've got a story to share, we'd love to hear it.
Drop [email protected] to share your story and see it featured on our website and social media.
---
VIDEOS, PODCASTS & PLAYLISTS
Catch up on what the RunThrough Community has been up to with another RunThrough Chat episode with number 156 with Emma and Abby – HERE.
Our very own Matt Wood and Head Coach of New Levels Coaching, Lewis Moses, talk all things running to help inspire, influence and educate on the thing we love the most. – LISTEN HERE.
Our very own Lucy Harfield has started her own podcast – Pinch of Positivity. The podcast hopes to keep it real, talks straight and offer a fresh perspective on how to find the bright side of life – LISTEN HERE.
You can also find the next RunThrough Running Playlist on Spotify HERE.
---

REVIEW US!
We have recently added RunThrough to Trustpilot, a review platform open to everyone. We would like to invite you to share your experiences to help others get a real feel and understanding of what RunThrough is all about.