TRAINING TIPS
We are excited to be back for our 7pm training group session tonight at Clapham Common, or if you are based near Media city, do send us a message if you would like more details on their Tuesday night running club!
.
---
.
RUNNA have some fab tips prior to marathon day below!
.
You've put in all of that hard work, now it's time for the final week – find out how to best prepare in the week before your race
Don't panic that you're losing your fitness – you've trained hard over the past few weeks and it is time to reap the benefits. Training hard now won't make you any fitter in a week, it will just leave you fatigued.
When it comes to race day, it is important that you don't try anything new. Check out RUNNA's top tips for race day below:
1. Practice in race kit
We would normally advise you to run in your race day kit for your longest run, but you can also try it out in race week to make sure you are as comfortable as possible.
2. Plan your route to the start line
On race day, you don't want to be worrying about anything apart from the run. In the week before, take some time to plan how you are getting to the start line and your different travel options – just make sure you leave some extra time so you aren't running to the start!
3. Keep your food consistent
Practice your pre-race breakfast this week – you want to be able to control as many of the controllables as possible. It is important to stick to what you know in terms of nutrition and what works for you. Try to eat foods that you're used to and don't try anything new – it can take a while to recover from an upset stomach!
4. Drink and eat well all week!
You do not need to change anything too dramatic this week and you don't need to load your plate of pasta every night. However, it is important to identify the portions of each food group on your plate and increase the portion size of carbohydrates. Eating a slightly increased calorie intake the day before will also ensure you are fuelled sufficiently.
5. Stay Warm
Make sure you have planned to take something with you to keep you warm at the start line. This could be a bin bag or an old item of clothing. Most races have a charity drop box where you can donate it on the start line.
.
.
---
Running is quite literally my favourite thing to do, but it's important to take precautions to avoid getting injured. In this video, I share six practical tips to help you prevent injuries while running. I will cover topics such as proper warm-up techniques, choosing the right shoes, listening to your body, and more.`Click on the picture for the full video!
---

.
Greg Searle is a four time Olympian, gold medalist, a member of team GB for London 2012 and supporter of charity Access Sport!
Greg recently joined us at an event at the Olympic park in London and before it sat down with RunThrough TV host Ben Sheppard to recount some of his incredible memories of not only London 2012 but throughout his twenty year Olympic career in which he also bagged himself a GOLD MEDAL!
.
.
---
NUTRITION ADVICE
It is race week! The training has been done and it's just getting to the start line in one piece that is the main focus… Nutrition and sleep is incredibly important day-to-day, but even more so on race week.
Check our handy guide below so that you can start your race feeling confident, knowing that you have done all that you can in the lead up for a successful event. Best of luck runners!
---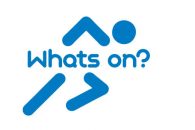 .
---
RUNTHROUGH KIT
See a wide range of brand new custom designed items from shorts and tops to caps and sock.
Reflective's and socks are hot this week! With a rebrand and refresh of stock – we are always looking for feedback on what our runners need!
See the full range of RunThrough Kit HERE.
---
WHAT'S YOUR STORY
Running is one of the most inclusive sports there is and we want to hear about your experiences! Do you run for charity, to keep physically fit and look after your mental health or just because you love it and you can? If you've got a story to share, we'd love to hear it.
Drop [email protected] to share your story and see it featured on our website and social media.
---
VIDEOS, PODCASTS & PLAYLISTS
Catch up on what the RunThrough Community has been up to with another RunThrough Chat episode with number 152 with Emma and Abby – HERE.
Our very own Matt Wood and Head Coach of New Levels Coaching, Lewis Moses, talk all things running to help inspire, influence and educate on the thing we love the most. – LISTEN HERE.
Our very own Lucy Harfield has started her own podcast – Pinch of Positivity. The podcast hopes to keep it real, talks straight and offer a fresh perspective on how to find the bright side of life – LISTEN HERE.
You can also find the next RunThrough Running Playlist on Spotify HERE.
---

REVIEW US!
We have recently added RunThrough to Trustpilot, a review platform open to everyone. We would like to invite you to share your experiences to help others get a real feel and understanding of what RunThrough is all about.