TRAINING TIPS
The purpose of recovery is to restore the body's physiological and psychological functions, so you can compete and train again at the
appropriate level
. We look at
RUNNA
's
top recovery tips to get you ready for your next challenge!
.
.
1. Sleep
There is no secret to knowing the importance of sleep in relation to recovery. Rest is an essential part of helping your body repair and restore its body battery, aka the nervous system. It is important that you aim to get
8 hours sleep per night
– this needs to be a consistent lifestyle habit in order to reap the benefits. If you are struggling to sleep, try eating dinner a little earlier, limit your screen time before bed and make sure you listen to your body when you need more than 8 hours.

2. Diet and Protein intake
Protein has been proven to speed up recovery by helping repair the small muscle tears and ease soreness. The suggested serving is
1.6-2g per kg of bodyweight daily
. When you increase your intensity, it is vital to ensure that your protein intake is higher to allow the body to repair itself. If you struggle to get the recommended serving in, adding a protein shake daily is an easy hack.
3. Hydration
Hydration is not only important for recovery, but it is essential to allow your body to carry out its daily functions. A human's body is comprised of mostly water, so it is essential to stay hydrated and to maintain the balance of electrolytes, wash out toxins, transport nutrients to the cells and
helps regulate body temperature.
On a day-to-day basis, it is recommended you consume approximately 2-3L of water per day. When exercising, this needs to be increased to take into account fluid loss through sweat. It is also vital you hydrate throughout training and after and remember that everyone's requirements are different.
4. Warm up and cool down
If you find yourself not recovering properly, this could be down to you not completing your warm ups and cool downs effectively – therefore leading to an increased risk of
DOMS (Delayed Onset Muscle Soreness)
. If you need ideas, head to our tutorials
here
. Additionally look at joining one of our weekly
free mobility classes.
5. Strength Training
Adding strength training into your weekly running routine will be a game changer. As your strength improves, you will find that your legs will not fatigue as quickly, due to being better able to withstand the load that comes from running.
6. Rest Days
Rest days are crucial in your recovery journey. Rest days allow your body to repair and recover, allowing the adaptations from your training to occur. It is important that you listen to your body and don't overdo it when your legs are tired. Be prepared to move your sessions around – there is no shame in this. If you find that your legs are always fatigued and sore from running, we would advise that you look at decreasing the number of days you train, or dropping your ability level and thus overall weekly milage.
7. Stack the 1%s
By this we mean the things such as salt baths, ice baths, massage guns, CBD balm, foam-rolling and compression tights. None of these will dramatically change your recovery overnight, however if you consistently practice recovery and stack these 1%s, it will eventually build up to a quicker recovery. Head to the offers section on our app to gain discounted access to leading recovery and wellness brands.
Finally, it is important to remember that recovery is different for everyone, just like how everyone is different when it comes to the mileage that their bodies can withstand. You should consistently be trying to follow the above advice in order to put yourself in the best possible position to reach your potential and not burn out.
.
---
For anyone looking to join us at our run club sessions, please see details below:
Clapham Common – The windmill
Monday's – 7pm Start
.
Media City
Tuesday's – 7pm start
.
Email us if you would require more information, or do check out our Instagram page for more details!
.
.
---
---

.
Sophie Liard AKA The Folding Lady has amassed quite the following across social media with her content focused on folding and organisation, she is also a top selling author! Sophie is no longer just 'The Folding Lady' but now also 'The Marathon Lady' after completing the 2023 London Marathon. In this conversation hear how Sophie's training went, her running journey up to this point and HOW TO ORGANISE YOUR RUNNING KIT!
Watch HERE!
.
.
---
NUTRITION ADVICE
It is now May and the weather is looking up, we are seeing the pollen count rise. For those of you who suffer with hay fever will know the pain of running outdoors during this period of time… but is there be anything that we can do to decrease the symptoms? Check out our guide on how you can potentially beat hay fever once and for all!
---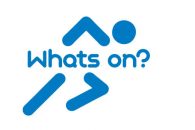 .
---
RUNTHROUGH KIT
See a wide range of brand new custom designed items from shorts and tops to caps and sock.
Reflective's and socks are hot this week! With a rebrand and refresh of stock – we are always looking for feedback on what our runners need!
See the full range of RunThrough Kit HERE.
.
.
---
WHAT'S YOUR STORY
Running is one of the most inclusive sports there is and we want to hear about your experiences! Do you run for charity, to keep physically fit and look after your mental health or just because you love it and you can? If you've got a story to share, we'd love to hear it.
Drop [email protected] to share your story and see it featured on our website and social media.
---
VIDEOS, PODCASTS & PLAYLISTS
Catch up on what the RunThrough Community has been up to with another RunThrough Chat episode with number 152 with Emma and Abby – HERE.
Our very own Matt Wood and Head Coach of New Levels Coaching, Lewis Moses, talk all things running to help inspire, influence and educate on the thing we love the most. – LISTEN HERE.
Our very own Lucy Harfield has started her own podcast – Pinch of Positivity. The podcast hopes to keep it real, talks straight and offer a fresh perspective on how to find the bright side of life – LISTEN HERE.
You can also find the next RunThrough Running Playlist on Spotify HERE.
---

REVIEW US!
We have recently added RunThrough to Trustpilot, a review platform open to everyone. We would like to invite you to share your experiences to help others get a real feel and understanding of what RunThrough is all about.