TRAINING
Sometimes you just want to run, other times you might want music to listen to, or you might be meeting a friend after, but what do you do with your phone/keys/money? Here is a guide to the 10 Best Running Belts. – READ HERE.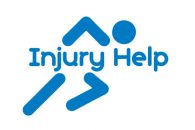 INJURIES
With last week being Mental Health Week we thought we'd look at the impact running can have on your mental health – Moving the Body, Boosting the Mind. – READ HERE.
NUTRITION
For those who fit in an early morning run before work, it can be hard to also fit in food ahead of that run – To Eat or Not To Eat? – READ HERE.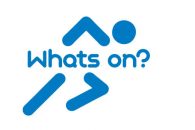 WHATS ON
Silent Disco at the London Aquarium – for those who like to move their feet more than just on a run.
UPCOMING RUNNING EVENTS
Chase the Sun Hyde Park 5k & 10k – Wed 22nd May @ 7pm. Sign up HERE
Lee Valley VeloPark races – Sat 25th May @ 9am. Sign up HERE
Mercedes-Benz World 5k, 10k & Half Marathon – Sun 26th May @ 9am. Sign up HERE
Wimbledon Half Marathon – Sun 2nd June @ 9.30am. Sign up HERE