TRAINING TIPS
The TCS London Marathon is one of the most iconic events in the international running calendar, and an integral part of British sporting culture. The amazing city of London proudly hosts one of the best 26.2 mile (42.2km) routes in the world, and the most notorious of the sixAbbot Majors (the other five being Chicago, Boston, Berlin, New York and Tokyo). I wanted to share my top five training tips to help you best prepare over the coming weeks, and on the day itself:
.
Coach Dan's Top Five Training Tips
1. Prioritise your long runs – if you haven't started already, the first thing that should be on all of your weekend to-do lists over the next 8 weeks should be a long run. Whether you're training for a specific time, or completing the marathon for the first time, inevitably the dreaded 'wall' will come on race day, so incrementally building up your training volume through a weekly long run will give your body the best chance to adapt and cope with the marathon distance on the day.
.
2. Practice your fuelling – as well as helping us to build marathon fitness, our long runs provide us with an opportunity each week to practice when to take on fuel during the race, and what we should be taking. When you should take on fuel depends on your pace, but roughly after your first 40 minutes, and then every 40 minutes following that isa good rule of thumb to practice. What we consume for energy will vary from person to person, which is why long runs are important to practice what works for you and your stomach whilst on the run. It's always good to have a mix of solids and liquids. Good things to try include energy drinks (Lucozade, Powerade, Gatorade) energy gels (i.e.Science in Sport, Maurten), diced dates, jelly babies, fruit pastels, Haribo, energy bars or half a banana.
.
3. Including at least one speed session per week – including speed sessions into ourtraining helps our body to build running strength, and also helps with our general recovery. It also makes running at our target marathon pace feel a bit more bearable.Speed sessions can include interval sessions, where we run faster and harder with static recoveries, or tempo sessions where we switch between paces but are constantly moving. If you are based in South West London, you can come and give the RunThrough Running Club interval session a go every Monday on Clapham Common! Otherwise, you can give either of the below sessions a try if you need to add speed toyour training.a. Interval session = 10 x 400m with 60 seconds rest between each set .b. Tempo session = 10 x 2 minute harder effort with 1 minute jog recovery.
.
4. Don't go out too fast – the London course starts in Blackheath, and winds its way downhill for the first 6 to 7k into Greenwich and through Rotherhithe towards Tower Bridge. This can make it seem like we're having a deceptively strong race which may force us to get carried away, when in reality the course topography helps us to a fast start. The second half of the race through Canary Wharf is where it gets tough, so practicing controlling your running early on in your sessions will help you to control your pace in the race. You are likely to lose GPS signal in Canary Wharf, so ignoring your watch and having your split times written on your hand can help to keep you on track.
.
5. Don't try anything new on race day! – this is probably my most important rule. Your training block before the marathon is where we should be trying everything we need to give us less chance of anything going wrong on the day. This counts for everything, including your race day breakfast, meal the night before, gels/foods, hydration, running shoes, running kit, headphones vs no headphones, sleep routine, caffeine intake etc. Practicing all of this throughout your block to find the combination of all the above that works for you will make you feel the most comfortable and confident on race day.
Need some motivation for training? Come along to our RunThrough Running Club every Monday at Clapham Common or visit our northern run club at Media City. Check out the Instagram pages below:
.
.
Southern run club – @runthroughrunclub
Northern run club – @runthroughnorthrc
Coach Dan Barratt – @_danbarratt_
.
Let us know how you get on by giving us a tag at @runthroughrunclub!!
---
Take on the Hampton Court Palace Half Marathon 2023 with Alzheimer's Research UK, our official charity partner! 🍊
We're pleased to announce our flagship running event in celebration of our charity partnership with Alzheimer's Research UK at
Hampton Court Palace
on 26th March 2023.
*Make sure you select ARUK as the charity you would like to support*
Sign up for an Alzheimer's Research UK charity place at this historical run and get the full #TeamARUK experience, with your own branded running top, support to help you reach your fundraising and training goals and a dedicated cheer point on race day to help push you past the finish line! 🎉
If you're looking for a fun event to tick off your bucket list this spring, and a flash medal to add to your collection,
Hampton Court
is the event for you. Find out more on the link below and sign up for a place with
Alzheimer's Research UK
.
---
Episode two. Anna – coming back to running from cancer.
We have teamed up with our partner BOUNCE to bring to you our 'BOUNCE BACK STORIES'.
Join Anna Wooley with RunThrough TV host Ben Sheppard as they talk through returning to Running after illness, In this conversation, Anna goes over her Cancer diagnosis, offers advise to anyone going through something similar and tell us what returning to her first event at Run Aintree earlier this month meant to her, plus much more.
'Bounce Back Stories' is our new series that dives into our amazing RunThrough community to highlight some of the incredible everyday stories that our runners have experienced and how running has played a part in their recovery.
Find the episode HERE – https://youtu.be/YJp2AXol7Ks
Would you be interested in sharing your personal story? Drop us a message on instagram or send us an email at: [email protected] with the subject BOUNCE BACK STORIES.
@runthroughUK
---
NUTRITION ADVICE
With harder and longer sessions being done, your appetite may change. You may not feel hungry post-run but it is really important to get in the fuel to keep your body going. Here are some tips and tricks to get the calories in when you feel least hungry post-session.
---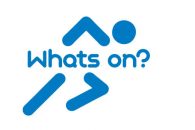 .
---
RUNTHROUGH KIT
See a wide range of brand new custom designed items from shorts and tops to caps and sock.
Reflective's and socks are hot this week! With a rebrand and refresh of stock – we are always looking for feedback on what our runners need!
See the full range of RunThrough Kit HERE.
---
WHAT'S YOUR STORY
Running is one of the most inclusive sports there is and we want to hear about your experiences! Do you run for charity, to keep physically fit and look after your mental health or just because you love it and you can? If you've got a story to share, we'd love to hear it.
Drop [email protected] to share your story and see it featured on our website and social media.
---
VIDEOS, PODCASTS & PLAYLISTS
Catch up on what the RunThrough Community has been up to with another RunThrough Chat episode with number 145 with Emma and Jess – HERE.
Our very own Matt Wood and Head Coach of New Levels Coaching, Lewis Moses, talk all things running to help inspire, influence and educate on the thing we love the most. – LISTEN HERE.
Our very own Lucy Harfield has started her own podcast – Pinch of Positivity. The podcast hopes to keep it real, talks straight and offer a fresh perspective on how to find the bright side of life – LISTEN HERE.
You can also find the next RunThrough Running Playlist on Spotify HERE.
---

REVIEW US!
We have recently added RunThrough to Trustpilot, a review platform open to everyone. We would like to invite you to share your experiences to help others get a real feel and understanding of what RunThrough is all about.