TRAINING
SportsShoes Summer Sale
Everything you need to get race ready!
Plus take an extra 15% off sale items when you use the weekly RunThrough code RT2335 at the checkout.
---
And last but not least… Follow a plan – to find out more and unlock your full potential, start your FREE trial of Runna | #1 rated personalized training plans for running
Use code RUNTHROUGH for a 2 week FREE trial!
For your first 2 weeks of FREE coaching from their amazing coaching team, including British Olympic Marathon Runner Steph Davis, use code RUNTHROUGH after downloading the Runna app.
---
For anyone looking to join us at our run club sessions, please see details below:
Clapham Common – The windmill
Monday's – 7pm Start
Media City
Tuesday's – 7pm start
Email us if you would require more information, or do check out our Instagram page for more details!

We are back with another episode of Matt On The Move!
In this video, we explore the three important questions you should ask yourself to achieve your future running goals.
Check out our YouTube channel for this episode.
---
NUTRITION ADVICE

The weather is humid, so we may be losing more fluids then we think during training… If you're looking for foods that can keep you hydrated that you can add to your food plate, then look at our handy guide below.
---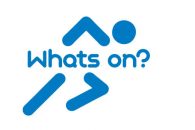 RUN MEDIA CITY 5K & 10K –
Wednesday 31st August –
ENTER HERE
RUN HEATON PARK 5K, 10K & HALF –
Sunday 3rd September –
ENTER HERE
HENLEY RIVER HALF MARATHON & 10K –
Sunday 3rd September –
ENTER HERE
CTS HYDE PARK 5K & 10K –
Wednesday 6th September –
ENTER HERE
RUN AINTREE 5K, 10K & HALF –
Saturday 9th September –
ENTER HERE
QE OLYMPIC PARK 5K & 10K –
Saturday 9th September –
ENTER HERE
---
RUNTHROUGH KIT
See a wide range of brand new custom designed items from shorts and tops to caps and sock.
Reflective's and socks are hot this week! With a rebrand and refresh of stock – we are always looking for feedback on what our runners need!
See the full range of RunThrough Kit HERE.
.
---
.
WHAT'S YOUR STORY
Running is one of the most inclusive sports there is and we want to hear about your experiences! Do you run for charity, to keep physically fit and look after your mental health or just because you love it and you can? If you've got a story to share, we'd love to hear it.
Drop [email protected] to share your story and see it featured on our website and social media.
---
VIDEOS, PODCASTS & PLAYLISTS
Catch up on what the RunThrough Community has been up to with another RunThrough Chat episode with number 171 with Emma and Abby – HERE.
Our very own Matt Wood and Head Coach of New Levels Coaching, Lewis Moses, talk all things running to help inspire, influence and educate on the thing we love the most. – LISTEN HERE.
Our very own Lucy Harfield has started her own podcast – Pinch of Positivity. The podcast hopes to keep it real, talks straight and offer a fresh perspective on how to find the bright side of life – LISTEN HERE.
You can also find the next RunThrough Running Playlist on Spotify HERE.
---

REVIEW US!
We have recently added RunThrough to Trustpilot, a review platform open to everyone. We would like to invite you to share your experiences to help others get a real feel and understanding of what RunThrough is all about.
Leave us a review on Trustpilot HERE.