TRAINING TIPS
.
Everything you do on the track is only good if you're listening to your body!
RUNNA has shared their tips on understanding what our body is telling us and whether it is training adaptation that is happening or if it is something to worry about…
Check out the infographic post on our Instagram page HERE!
.
---
For anyone looking to join us at our run club sessions, please see details below:
Clapham Common – The windmill
Monday's – 7pm Start
.
Media City
Tuesday's – 7pm start
.
Email us if you would require more information, or do check out our Instagram page for more details!
.
---
---

.
Helen Ryvar is the current WORLD RECORD HOLDER for the most consecutive half-marathons as a female. However, not content with already having the record she is currently on a streak of 388 half marathons with her goal being 400! RunThroughs Ben Sheppard joined Helen on Half Marathon 388 around Wrexham and learned a little more about WHY Helen, a mum of three with a full-time job, is taking on such a massive challenge.
.
.
---
NUTRITION ADVICE
Caffeine can be great for performance but there can be some negative factors too. Make sure you get the right balance and understand caffeine and how it can benefit your training.
---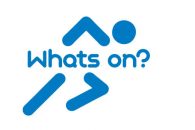 .
---
RUNTHROUGH KIT
See a wide range of brand new custom designed items from shorts and tops to caps and sock.
Reflective's and socks are hot this week! With a rebrand and refresh of stock – we are always looking for feedback on what our runners need!
See the full range of RunThrough Kit HERE.
.
.
.
---
WHAT'S YOUR STORY
Running is one of the most inclusive sports there is and we want to hear about your experiences! Do you run for charity, to keep physically fit and look after your mental health or just because you love it and you can? If you've got a story to share, we'd love to hear it.
Drop [email protected] to share your story and see it featured on our website and social media.
---
VIDEOS, PODCASTS & PLAYLISTS
Catch up on what the RunThrough Community has been up to with another RunThrough Chat episode with number 158 with Emma and Abby – HERE.
Our very own Matt Wood and Head Coach of New Levels Coaching, Lewis Moses, talk all things running to help inspire, influence and educate on the thing we love the most. – LISTEN HERE.
Our very own Lucy Harfield has started her own podcast – Pinch of Positivity. The podcast hopes to keep it real, talks straight and offer a fresh perspective on how to find the bright side of life – LISTEN HERE.
You can also find the next RunThrough Running Playlist on Spotify HERE.
---

REVIEW US!
We have recently added RunThrough to Trustpilot, a review platform open to everyone. We would like to invite you to share your experiences to help others get a real feel and understanding of what RunThrough is all about.