TRAINING TIPS
.
The experts at
Runna
have put together their top tips for getting the most out of your summer of racing especially if you've got multiple events lined up in the upcoming months.
.
Runna is the number 1 rated running coaching app to help anyone train for any running goal from a faster 5k to a marathon or even an ultra marathon.
.
.
Use code RUNTHROUGH for a 2 week FREE trial!
.
First up we want to think about PRIORITY, normally when we think ahead to a sequence of events we need to choose our 'A' race. This would be the one we're choosing of most importance and the one we want to focus towards specifically. Should this be a marathon for example, it can work very nicely to do a set of shorter events in the run up to this.
.
Specifically a half marathon would be a great way to test out running at our target marathon pace and also familiarise ourselves with our fuelling strategy. We would need to get more comfortable running within the excitement and adrenaline of a race.
.
By understanding the importance of each race to us will mentally help us to be able to workout which can be used as productive training races and also where to put a taper into our training schedule. Tapering is the process of reducing one's mileage and intensity towards a race to help us to be as fresh as possible and perform to the best of our ability within that race.
.
Working out how to work one's tapering period into a racing calendar can be complex, particularly for the reason that if we're doing multiple events, we don't want to spend the whole time both tapering and then recovering from races as that leaves us no window for productive training…
.
.
---
For anyone looking to join us at our run club sessions, please see details below:
Clapham Common – The windmill
Monday's – 7pm Start
.
Media City
Tuesday's – 7pm start
.
Email us if you would require more information, or do check out our Instagram page for more details!
.
---
---

.
Sean Conway is an adventurer and endurance athlete who over the last 102 days has set a new WORLD RECORD for the most amount of consecutive iron distance triathlons. Since April 10th Sean has been swimming 2.4 miles, cycling 112 and the running a marathon EVERY DAY! Ben Sheppard headed down on the final day to help out and witness the INCREDIBLE moment Sean completed one of the greatest feats of human endurance EVER!
.
.
.
.
---
The High Point technical apparel collection is designed for trail runners by trail runners, featuring optimal range of motion, storage, and protection. Complete your trail preparation with the diverse footwear range where there's something for everyone from seasoned peak performers to weekend explorers.
.
Plus, get up to 30% off Brooks right now in the Sportsshoes.com Summer Sale – SHOP NOW!
.
.
.
---
NUTRITION ADVICE
For many of you, race-day will be coming up soon and it is best to plan ahead! Fuelling is the key to a good race, so make sure you are prepared for anything! Best of luck!
---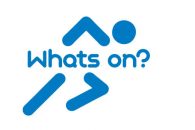 .
---
RUNTHROUGH KIT
See a wide range of brand new custom designed items from shorts and tops to caps and sock.
Reflective's and socks are hot this week! With a rebrand and refresh of stock – we are always looking for feedback on what our runners need!
See the full range of RunThrough Kit HERE.
.
.
.
---
WHAT'S YOUR STORY
Running is one of the most inclusive sports there is and we want to hear about your experiences! Do you run for charity, to keep physically fit and look after your mental health or just because you love it and you can? If you've got a story to share, we'd love to hear it.
Drop [email protected] to share your story and see it featured on our website and social media.
---
VIDEOS, PODCASTS & PLAYLISTS
Catch up on what the RunThrough Community has been up to with another RunThrough Chat episode with number 159 with Emma and Abby – HERE.
Our very own Matt Wood and Head Coach of New Levels Coaching, Lewis Moses, talk all things running to help inspire, influence and educate on the thing we love the most. – LISTEN HERE.
Our very own Lucy Harfield has started her own podcast – Pinch of Positivity. The podcast hopes to keep it real, talks straight and offer a fresh perspective on how to find the bright side of life – LISTEN HERE.
You can also find the next RunThrough Running Playlist on Spotify HERE.
---

REVIEW US!
We have recently added RunThrough to Trustpilot, a review platform open to everyone. We would like to invite you to share your experiences to help others get a real feel and understanding of what RunThrough is all about.