TRAINING
Looking for a plan for your next race? To find out more and unlock your full potential, start your FREE trial of Runna | #1 rated personalised training plans for running!
Use code RUNTHROUGH for a 2 week FREE trial!
For your first 2 weeks of FREE coaching from their amazing coaching team, including British Olympic Marathon Runner Steph Davis, use code RUNTHROUGH after downloading the Runna app.
---
For anyone looking to join us at our run club sessions, please see details below:
Clapham Common – The windmill
Monday's – 7pm Start
Media City
Tuesday's – 7pm start
Email us if you would require more information, or do check out our Instagram page for more details!

On this episode of the 'Gone Running Podcast' Callum Elson aka 'The Distant Project' joins host Ben Sheppard. Callum is a British 1500m & 5K athlete who over the course of 2023 has been documenting his journey in his YouTube series, 'Closing The Gap' culminating in him running a 3.35.39 1500M PB.
The sixth fastest time by a British athlete throughout 2023 at time of recording. Callum has now set his sights on the Paris Olympics in 2024 and over the coming months will do everything in his power to achieve that dream, all while still working a full time job and creating amazing content for his ever expanding audience.
---
NUTRITION ADVICE

As the weather is warmer, you may not feel like eating post-session/race. However, it is really important to have something to promote recovery for your next session! Check out our guide below on different ideas on what you could have in your home-made, replenishing smoothie!
---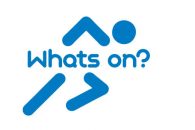 ---
RUNTHROUGH KIT
See a wide range of brand new custom designed items from shorts and tops to caps and sock.
Reflective's and socks are hot this week! With a rebrand and refresh of stock – we are always looking for feedback on what our runners need!
See the full range of RunThrough Kit HERE.
.
---
.
WHAT'S YOUR STORY
Running is one of the most inclusive sports there is and we want to hear about your experiences! Do you run for charity, to keep physically fit and look after your mental health or just because you love it and you can? If you've got a story to share, we'd love to hear it.
Drop [email protected] to share your story and see it featured on our website and social media.
---
VIDEOS, PODCASTS & PLAYLISTS
Catch up on what the RunThrough Community has been up to with another RunThrough Chat episode with number 172 with Emma and Abby – HERE.
Our very own Matt Wood and Head Coach of New Levels Coaching, Lewis Moses, talk all things running to help inspire, influence and educate on the thing we love the most. – LISTEN HERE.
Our very own Lucy Harfield has started her own podcast – Pinch of Positivity. The podcast hopes to keep it real, talks straight and offer a fresh perspective on how to find the bright side of life – LISTEN HERE.
You can also find the next RunThrough Running Playlist on Spotify HERE.
---

REVIEW US!
We have recently added RunThrough to Trustpilot, a review platform open to everyone. We would like to invite you to share your experiences to help others get a real feel and understanding of what RunThrough is all about.
Leave us a review on Trustpilot HERE.