TRAINING
We're delighted to have
Shooting Star Children's Hospices
back at
Hampton Court 10k
this November. 💫
Our Hampton hospice, Shooting Star House is our Outreach, Therapy and Family Support Centre. Families can access bereavement support, counselling, drop-in sessions. Families can also book time in our art and crafts room, sensory room & hydrotherapy pool.
So, by joining #TeamShootingStar you will be supporting families in our local area during their toughest moments.
Sign up today for just £10 an entry when you pledge to raise £120!
---
And last but not least… Follow a plan – to find out more and unlock your full potential, start your FREE trial of Runna | #1 rated personalized training plans for running.
Use code RUNTHROUGH for a 2 week FREE trial!
For your first 2 weeks of FREE coaching from their amazing coaching team, including British Olympic Marathon Runner Steph Davis, use code RUNTHROUGH after downloading the Runna app.
---
For anyone looking to join us at our run club sessions, please see details below:
Clapham Common – The windmill
Monday's – 7pm Start
Media City
Tuesday's – 7pm start
Email us if you would require more information, or do check out our Instagram page for more details!

Will Robinson is an Ultra endurance athlete from Bristol, who has taken on plenty of incredible endurance challenges over the years, including recently running 200 miles around a 480 meter park in Bristol. During the challenge Will experienced the worst pain he's ever felt, was deprived of sleep and, as we all do got slightly over excited at the start, meaning that things started to unravel towards the end of the challenge. With that said Wills 'Why' kept him moving forward and in completing the challenge he managed to raise enough money for his friend (also) Will to receive a life changing piece of equipment after his life was changed in an accident. That and so much more in this conversation with someone that really wants to inspire YOU to get out of the door.
Follow Ben here!
---
NUTRITION ADVICE

Still training for your winter marathon? Please see our handy guide above for tips on fuelling for 26.2.
---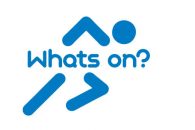 Alton Towers 10k & Kids Race –
11|11|23 –
ENTER HERE
Victoria Park 5k, 10k & Half Marathon –
12|11|23 –
ENTER HERE
Tatton Park 10k & Half Marathon –
19|11|23 –
ENTER HERE
---
RUNTHROUGH KIT
See a wide range of brand new custom designed items from shorts and tops to caps and sock.
Reflective's and socks are hot this week! With a rebrand and refresh of stock – we are always looking for feedback on what our runners need!
See the full range of RunThrough Kit HERE.
.
---
.
WHAT'S YOUR STORY
Running is one of the most inclusive sports there is and we want to hear about your experiences! Do you run for charity, to keep physically fit and look after your mental health or just because you love it and you can? If you've got a story to share, we'd love to hear it.
Drop [email protected] to share your story and see it featured on our website and social media.
---
VIDEOS, PODCASTS & PLAYLISTS
Catch up on what the RunThrough Community has been up to with another RunThrough Chat episode with number 181 with Abby and Laura – HERE.
Our very own Matt Wood and Head Coach of New Levels Coaching, Lewis Moses, talk all things running to help inspire, influence and educate on the thing we love the most. – LISTEN HERE.
Our very own Lucy Harfield has started her own podcast – Pinch of Positivity. The podcast hopes to keep it real, talks straight and offer a fresh perspective on how to find the bright side of life – LISTEN HERE.
You can also find the next RunThrough Running Playlist on Spotify HERE.
---

REVIEW US!
We have recently added RunThrough to Trustpilot, a review platform open to everyone. We would like to invite you to share your experiences to help others get a real feel and understanding of what RunThrough is all about.
Leave us a review on Trustpilot HERE.