TRAINING TIPS
.
Runners are hitting up their latest yoga studio in between sessions more than ever! Here is why you should maybe try out the yoga for runners scene:
1. It relieves soreness and tension.
When you have those aches and pains in your hardworking muscles, having some gentle movement will alleviate the DOMS post-sessions!

2. It restores range of motion.
The feeling of stiffness is a feeling we all know too well as runners. Yoga will promote a range of motion that you may have not had prior to your session.
3. Yoga will teach you to use your breath as a tool.
Having breath-work in your yoga class will teach you a different way of breathing to promote your performance. Try it out and think about it during your sessions.
4. Yoga helps with flexibility.
To avoid injury, it will help to be a little more supple for your future runs. Yoga will help keep you more flexible and supple which will steer you away from injuries!
5. Yoga reminds you to recover.
Rest and recovery is key for those running and training for big events. Yoga will remind you that rest and recovery is super important. Enjoy it and prepare for the next session!
.
---
For anyone looking to join us at our run club sessions, please see details below:
Clapham Common – The windmill
Monday's – 7pm Start
.
Media City
Tuesday's – 7pm start
.
Email us if you would require more information, or do check out our Instagram page for more details!
.
.
---
---

.
Sophie Liard AKA The Folding Lady has amassed quite the following across social media with her content focused on folding and organisation, she is also a top selling author! Sophie is no longer just 'The Folding Lady' but now also 'The Marathon Lady' after completing the 2023 London Marathon. In this conversation hear how Sophie's training went, her running journey up to this point and HOW TO ORGANISE YOUR RUNNING KIT!
Watch HERE!
.
.
---
NUTRITION ADVICE
Looking for a royal post-run treat? Try out these healthy blueberry scone bites at home and let us know what you think!
---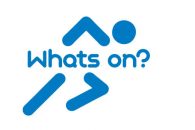 .
---
RUNTHROUGH KIT
See a wide range of brand new custom designed items from shorts and tops to caps and sock.
Reflective's and socks are hot this week! With a rebrand and refresh of stock – we are always looking for feedback on what our runners need!
See the full range of RunThrough Kit HERE.
.
.
.
---
WHAT'S YOUR STORY
Running is one of the most inclusive sports there is and we want to hear about your experiences! Do you run for charity, to keep physically fit and look after your mental health or just because you love it and you can? If you've got a story to share, we'd love to hear it.
Drop [email protected] to share your story and see it featured on our website and social media.
---
VIDEOS, PODCASTS & PLAYLISTS
Catch up on what the RunThrough Community has been up to with another RunThrough Chat episode with number 152 with Emma and Abby – HERE.
Our very own Matt Wood and Head Coach of New Levels Coaching, Lewis Moses, talk all things running to help inspire, influence and educate on the thing we love the most. – LISTEN HERE.
Our very own Lucy Harfield has started her own podcast – Pinch of Positivity. The podcast hopes to keep it real, talks straight and offer a fresh perspective on how to find the bright side of life – LISTEN HERE.
You can also find the next RunThrough Running Playlist on Spotify HERE.
---

REVIEW US!
We have recently added RunThrough to Trustpilot, a review platform open to everyone. We would like to invite you to share your experiences to help others get a real feel and understanding of what RunThrough is all about.