TRAINING
Try out our Run Club session for tonight at home!
5/10 min warm up and dynamic stretch
3 x 2 min (60s rest)
2 x 4 min (90s rest
)3 x 2 min (60s rest)
5/10 min cool down and dynamic stretch
.
NUTRITION ADVISE
Build healthy habits this Christmas!
–
Try not to make restrictions – a really healthy relationship with food comes from having balance. Restricting yourself on certain foods will only make you want them more and so forth, bingeing on them later. Not worth it. Enjoy them when you want!
–
Start the day off with exercise – it's really easy to feel stuffed and lazy over Christmas, getting up and going early can really help. You'll feel a lot better having gotten out early!
–
Take breaks by a walk! Take the family out for a nice walk between the main & desert! Not only helps with the digestion but gets that step count up.
–
Balance the snacks! You can make healthier appetisers, or make sure you are still intaking that fruit and veg, this can really help to not consume as many chocs too!
–
Enjoy time with family rather than the focus being on food. Christmas should be a time of enjoyment. However, for many it can mean a huge focus on food, this can pose stress for those who struggle with their relationship with food, aswell as if one person is left to do all the cooking it can be a huge stress to please everyone!
Take the emphasis off the food, enjoy walks, runs and games with the family at this time of year
.
Lucy Charles-Barclay is the World Long Distance Triathlon Champion, Ironman 70.3 World & European Champion 2021 & 4x runner up at the Ironman World Championships in Kona. In her early years Lucy was a swimmer before transitioning over to triathlon and becoming one of the greatest triathletes in the world. Check out our interview with Run-Alton Towers winner on YouTube HERE.
Enjoy this conversation between Lucy and RunThrough TV host Ben Sheppard. Lucy also recently joined us at Run Alton Towers, you can check out her amazing video of the day here!
Follow us.
Ben Sheppard – https://www.instagram.com/bensheppard93/ .Lucy Charles-Barclay – https://www.instagram.com/lucycharles93/
.We hope this conversation inspired you & we'll see you at an event soon, enter now @ runthrough.co.uk.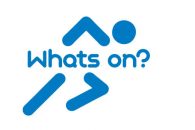 WHAT'S ON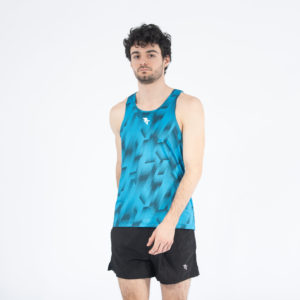 RUNTHROUGH KIT
See a wide range of brand new custom designed items from shorts and tops to caps and sock.
Vest's are hot this week!
See the full range of RunThrough Kit HERE.
WHAT'S YOUR STORY
Running is one of the most inclusive sports there is and we want to hear about your experiences!
Do you run for charity, to keep physically fit and look after your mental health or just because you love it and you can? If you've got a story to share, we'd love to hear it.
Drop [email protected] to share your story and see it featured on our website and social media.
Runner's Support Plan
Level up your running training with 4 weeks of focussed strength sessions, pre-run activations and post-run recovery – so you have the strength and healthy mechanics to run and recover with confidence. Whether you're chasing down a new PB or just looking to get running-Fiit, bulletproof your body so you can do what you do best out on the road.
Download the FIIT app HERE!
VIDEOS, PODCASTS & PLAYLISTS
Catch up on what the RunThrough Community has been up to with another RunThrough Chat episode with number 133 with Emma and Jess – HERE
Our very own Matt Wood and Head Coach of New Levels Coaching, Lewis Moses, talk all things running to help inspire, influence and educate on the thing we love the most. – LISTEN HERE
Our very own Lucy Harfield has started her own podcast – Pinch of Positivity. The podcast hopes to keep it real, talks straight and offer a fresh perspective on how to find the bright side of life – LISTEN HERE
You can also find the next RunThrough Running Playlist on Spotify HERE

We have recently added RunThrough to Trustpilot, a review platform open to everyone. We would like to invite you to share your experiences to help others get a real feel and understanding of what RunThrough is all about.