Afternoon all,
Here I am again joining silly challenges & raising money for another good cause by taking part in the Colchester Zoo 10k Stampede which took part on the 15th May.
I thought it'd be easy – but since having COVID, my lungs really don't like it when I run.
I ran for Parkinsons UK which is very close to my heart as my mum was diagnosed 6 years ago at the age of 47 – it doesn't only affect the older generation!
She's doing great and she won't mind me saying that one of her worse side effects is making the person on the end of the facetime call feel seasick because of her tremor.
Symptoms of Parkinsons can include, a tremor, fatigue, nerve pain & balance issues along with a host of others. There are medications that can help but the cause is unknown & there is no cure.
So that's why it's so important to raise money for Parkinsons – in hope one day, the cure is found.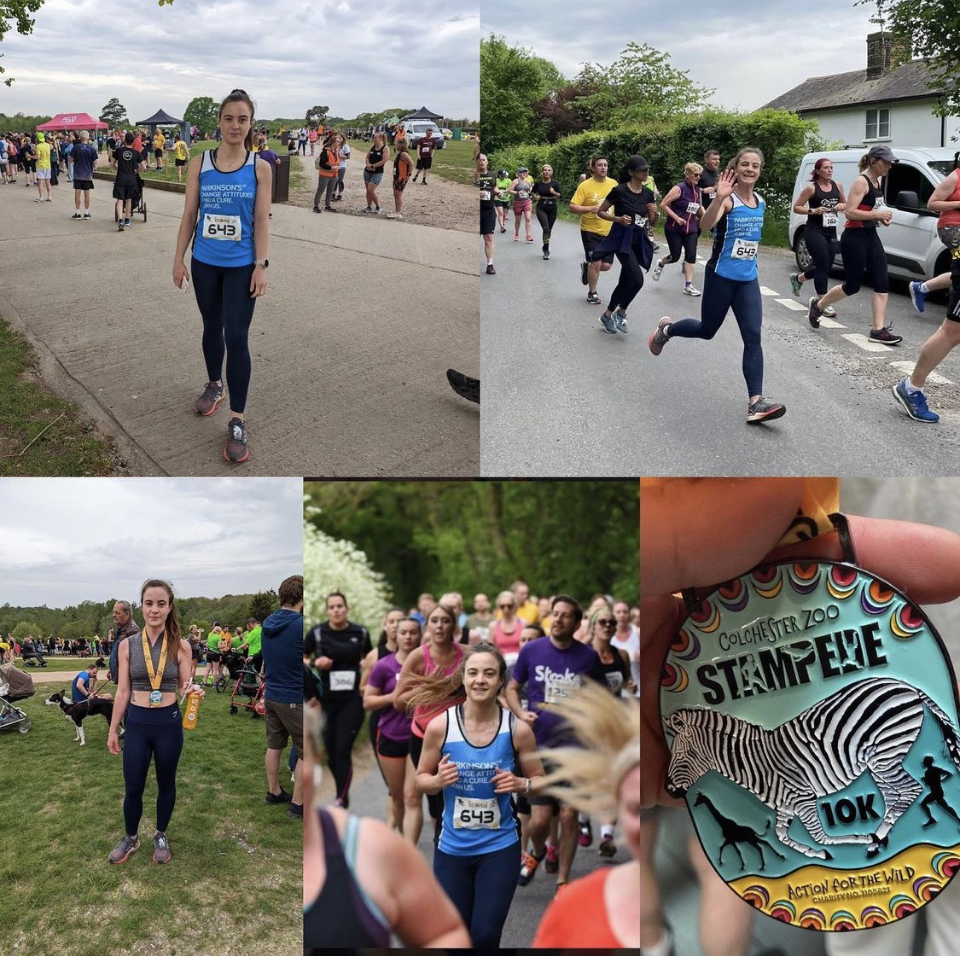 I ran my first 10km race in aid of Parkinsons UK in 1 Hour, 1 Minute and 50 seconds which isn't the speediest, but I did take 3 minutes off my previous attempts at a 10km run & my main aim was to cross the finish line in one piece so I'm happy.
I just wanted to say a massive thank you to everyone who's donated, supported me and appeared along the route yesterday morning to cheer me on – my total fundraising amount this morning was £1309 which is so much more than I expected to raise when I started with an initial target of £100.
That is the equivalent of funding a Parkinsons Nurse for 65 hours, which I'm so grateful for, as one day my mum might need that support.
If you haven't donated but would like to – the link is still live:
https://www.justgiving.com/fundraising/isabella-giannotto
Thank you again – my mum is over the moon (as am I!)
The next event will be on October 2nd – Colchester Stampede