TRAINING
Ever wondered how long it actually takes to lose your running fitness? Here's some Good News About Detraining: It's Not As Bad Or As Fast As You Think. – READ HERE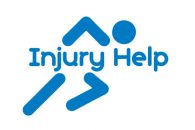 INJURIES
Whilst your calf muscles aren't as large as the other lower body muscles, they are still an important muscle to train for running. Here are some Calf Stretches and Calf Workouts to Run Stronger and Prevent Injury. – READ HERE
NUTRITION
For some basic guidance about when, what and how much to eat before, during and after your run check out this Running Nutrition Guide. – READ HERE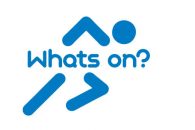 WHATS ON
Your plate this week – Banana bread – and here are some suggestions for how you can spice it up, courtesy of some top London bakers.
THE RUNNER RETREAT PODCAST – CHECK OUT EPISODE 3 HERE
Also check out the latest RunThrough chat video with Lucy and Jatila HERE
And our very own Lucy Harfield has started her own podcast – Pinch of Positivity – check out episode three HERE
UPCOMING RUNNING EVENTS
ALL UPCOMING EVENTS HAVE BEEN CANCELLED UNTIL FURTHER NOTICE
JOIN RUNTHROUGH VIRTUAL HERE
RUNTHROUGH CLOTHING
Get your hands on one of our RunThrough Vests, T-shirts or Hoodies which can be bought online or at any of our events from the kit desk.
Also, if you didn't know, the top layer of our new vests is made from recycled plastic bottle fabric. That's right, around 10 plastic bottles were recycled in order to make the vest.
Order your RunThrough Clothing HERE.

We have recently added RunThrough to Trustpilot, a review platform open to everyone. We would like to invite you to share your experiences to help others get a real feel and understanding of what RunThrough is all about.