TRAINING
Level up your running training with 4 weeks of focussed strength sessions, pre-run activations and post-run recovery – so you have the strength and healthy mechanics to run and recover with confidence. Whether you're chasing down a new PB or just looking to get running-Fiit, bulletproof your body so you can do what you do best out on the road.
NUTRITION ADVISE
RACE WEEK NUTRITION!
Nutrition needs to be thought about not just in the days leading up to the event, but the whole week too can make a huge difference on race day.
THINK & PLAN AHEAD OF TIME! –
Be certain you have trial ran your race day nutrition strategies. Train on the foods you will eat before the race. The exact quantities, timing, type of food. This is the same for any nutrition you will be taking on during the event if a longer one.
Don't try a new gel flavour on the day even if you have tried the brand… all are different!
Think hydration strategies, timing and logistics.
REDUCE YOUR FIBRE – In particular, if you are prone to any gastrointestinal upset, such as runners' gut. Reducing fibre in the week lead up will help to limit the risk of experiencing this.
STAY HYDRATED – You cannot simply catch up the hydration missed on race day. You need to go into the race well hydrated, especially if warm during the week and on the day. A rough aim is 30-35mL/kg body weight of water leading up to the race.
HAVE A PLAN – know exactly what you are doing. What, when etc. This can be made up alongside the professional advice of a qualified nutritionist if you are struggling in any way.
KNOW YOUR INDIVIDUAL NEEDS – no one person is the same. It varies on age, height, gender, but also personal preferences.I hope this helps and if anyone is struggling on their race day tactics, do not hesitate to get in touch.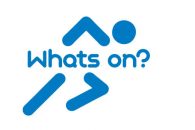 WHAT'S ON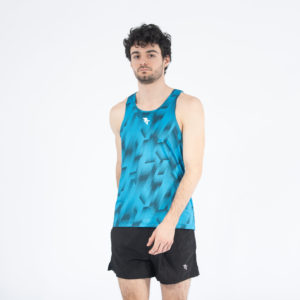 RUNTHROUGH KIT
See a wide range of brand new custom designed items from shorts and tops to caps and sock.
Vest's are hot this week!
See the full range of RunThrough Kit HERE.
WHAT'S YOUR STORY
Running is one of the most inclusive sports there is and we want to hear about your experiences!
Do you run for charity, to keep physically fit and look after your mental health or just because you love it and you can? If you've got a story to share, we'd love to hear it.
Drop [email protected] to share your story and see it featured on our website and social media.
VIDEOS, PODCASTS & PLAYLISTS
Catch up on what the RunThrough Community has been up to with another RunThrough Chat episode a couple of week's ago – 121 with Emma and Jess – HERE
Our very own Matt Wood and Head Coach of New Levels Coaching, Lewis Moses, talk all things running to help inspire, influence and educate on the thing we love the most. – LISTEN HERE
Our very own Lucy Harfield has started her own podcast – Pinch of Positivity. The podcast hopes to keep it real, talks straight and offer a fresh perspective on how to find the bright side of life – LISTEN HERE
You can also find the next RunThrough Running Playlist on Spotify HERE

We have recently added RunThrough to Trustpilot, a review platform open to everyone. We would like to invite you to share your experiences to help others get a real feel and understanding of what RunThrough is all about.