TRAINING
Next in our series of strength exercise recommendations for runners we're looking at the LUNGE, one of my personal favourites, especially the jump variety. – READ HERE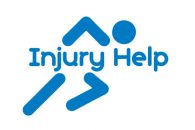 INJURIES
Flexibility and mobility are talked about interchangeably a lot of the time, but do you know the difference. It might change your view of the importance of each when you do – Here's the Difference Between Flexibility and Mobility. – READ HERE
NUTRITION
Staying hydrated throughout the day isn't as easy as it sounds, especially if you find water boring. Another way to hydrate is through food, and here are 10 Water-Rich Foods worthy of adding to your shopping list, assuming they're available. – READ HERE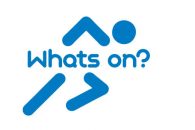 WHATS ON
…your mind? As we're all stuck inside a lot more for the next couple of months it's important to focus on your mental health as well as your physical. Here's some guidance from Mental Health UK. – READ HERE
THE RUNNER RETREAT PODCAST – CHECK OUT EPISODE 2 HERE
Also check out the latest RunThrough chat video with Lucy and Jatila HERE
And our very own Lucy Harfield has started her own podcast – Pinch of Positivity – check out the first episode HERE
UPCOMING RUNNING EVENTS
ALL UPCOMING EVENTS HAVE BEEN CANCELLED UNTIL FURTHER NOTICE
JOIN RUNTHROUGH VIRTUAL HERE
RUNTHROUGH CLOTHING
Get your hands on one of our RunThrough Vests, T-shirts or Hoodies which can be bought online or at any of our events from the kit desk.
Also, if you didn't know, the top layer of our new vests is made from recycled plastic bottle fabric. That's right, around 10 plastic bottles were recycled in order to make the vest.
Order your RunThrough Clothing HERE.

We have recently added RunThrough to Trustpilot, a review platform open to everyone. We would like to invite you to share your experiences to help others get a real feel and understanding of what RunThrough is all about.