TRAINING
If you are unable to join us at Clapham Common this week you can still enjoy this session below!
10 x 90 seconds with 1 minute recovery. Try and run these slightly faster than your usual 5k race pace, or around 80% when thinking 100% is your all out sprint.
NUTRITION ADVISE
Carbohydrates are so key for athletes. They are the body's main energy source for moderate-intense exercise and studies finding most athletes do not intake enough carbs. This can drastically affect performance. A good analogy is to treat your carbohydrates like building a burger…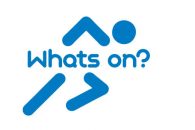 WHAT'S ON
THIS WEEKEND...
KEMPTON PARK 5K, 10K & HALF MARATHON –
Saturday 13th August –
ENTER HERE
TATTON PARK 10K –
Saturday 13th August –
ENTER HERE
LATER THIS YEAR…
RUN THORPE PARK 5K &10K –
Sunday 18th September –
ENTER HERE
RUN ALTON TOWERS –
Half Marathon, 10k & 5k Sunday 13th November –
ENTER HERE
This year our official charity partner is Macmillan Cancer Support
Need some motivation to get you over the finish line?
Run for a reason and join Team Macmillan to support people living with cancer. You won't be tied into a fundraising target, simply raise whatever you can, and enjoy all the perks of being a part of our team:
A Macmillan running vest, merchandise and fundraising pack
Regular e-newsletters and support from our Facebook group
A reason to run – support people living with cancer
We're doing whatever it takes.
But without your help we can't support everyone who needs us.

RUNTHROUGH KIT
See a wide range of brand new custom designed items from shorts and tops to caps and sock
Shorts selling fast…
See the full range of RunThrough Kit HERE.
WHAT'S YOUR STORY
Running is one of the most inclusive sports there is and we want to hear about your experiences!
Do you run for charity, to keep physically fit and look after your mental health or just because you love it and you can? If you've got a story to share, we'd love to hear it.
Drop [email protected] to share your story and see it featured on our website and social media.
VIDEOS, PODCASTS & PLAYLISTS
Catch up on what the RunThrough Community has been up to with another RunThrough Chat episode a couple of week's ago – 117 with Emma and Jess –HERE
Our very own Matt Wood and Head Coach of New Levels Coaching, Lewis Moses, talk all things running to help inspire, influence and educate on the thing we love the most. – LISTEN HERE
Our very own Lucy Harfield has started her own podcast – Pinch of Positivity. The podcast hopes to keep it real, talks straight and offer a fresh perspective on how to find the bright side of life – LISTEN HERE
You can also find the next RunThrough Running Playlist on Spotify HERE

We have recently added RunThrough to Trustpilot, a review platform open to everyone. We would like to invite you to share your experiences to help others get a real feel and understanding of what RunThrough is all about.