TRAINING TIPS
.
Deload weeks, or recovery weeks, are essential to making the most out of your training – giving your body time to recover
Training hard all of the time is not only unachievable but it's also taxing on the body. Training at a high intensity every session can build cumulative fatigue within the body and lead to an increased injury risk, as well as being mentally fatiguing.
Welcome the DELOAD week, the best friend you never knew you needed! A deload week is sometimes feared by athletes because they feel they will lose their fitness but it actually does the complete opposite.
Why do we do a deload week?
It allows your body to adapt to all of your recent training
It will mentally refresh you, so you can look forward to getting back into your next block of training
It will allow you to truly overcome underlying fatigue in the body, reducing injury risk
If you complete deload weeks correctly and ensure that you listen to your body, you will feel more energised, in turn finding yourself improving quicker.
Recovery
Take the extra time that you get in a deload week to focus on your body's recovery. Read our below article where we've covered our top-tips to recover from your tougher sessions as quickly as possible and keep those injuries at bay.
For anyone looking to join us at our run club sessions, please see details below:
Clapham Common – The windmill
Monday's – 7pm Start
.
Media City
Tuesday's – 7pm start
.
Email us if you would require more information, or do check out our Instagram page for more details!
.
---
---

.
Join Ben Sheppard as he documents his journey towards breaking his Marathon PB with the help of New Levels Coaching! In Episode one of Project PB find out a little more about Ben, his latest marathon attempts and his plans for the next few months!
.
.
---
NUTRITION ADVICE
Reminding everyone on why hydration and nutrition is super important and even more so when training and racing in the heat… Please stay safe and be aware this weekend!
---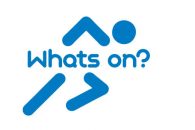 .
---
RUNTHROUGH KIT
See a wide range of brand new custom designed items from shorts and tops to caps and sock.
Reflective's and socks are hot this week! With a rebrand and refresh of stock – we are always looking for feedback on what our runners need!
See the full range of RunThrough Kit HERE.
.
.
.
---
WHAT'S YOUR STORY
Running is one of the most inclusive sports there is and we want to hear about your experiences! Do you run for charity, to keep physically fit and look after your mental health or just because you love it and you can? If you've got a story to share, we'd love to hear it.
Drop [email protected] to share your story and see it featured on our website and social media.
---
VIDEOS, PODCASTS & PLAYLISTS
Catch up on what the RunThrough Community has been up to with another RunThrough Chat episode with number 159 with Emma and Abby – HERE.
Our very own Matt Wood and Head Coach of New Levels Coaching, Lewis Moses, talk all things running to help inspire, influence and educate on the thing we love the most. – LISTEN HERE.
Our very own Lucy Harfield has started her own podcast – Pinch of Positivity. The podcast hopes to keep it real, talks straight and offer a fresh perspective on how to find the bright side of life – LISTEN HERE.
You can also find the next RunThrough Running Playlist on Spotify HERE.
---

REVIEW US!
We have recently added RunThrough to Trustpilot, a review platform open to everyone. We would like to invite you to share your experiences to help others get a real feel and understanding of what RunThrough is all about.