TRAINING TIPS
.
Great cross- training activities for the summer
.
Summer is a great time to get outdoors, but if you are struggling with running in the heat, here are some fab cross-training activities that you could be doing instead or in between your runs!
.
Swimming
What would be a better time to get yourself in the water than in the summer? Whether you're a pool swimmer or open water swimmer, it is nice to get cool within the waters and try something new! Swimming is great for aerobic fitness and builds Vo2 max which will benefit your running!
.
Cycling
This is the best time to grab a mate and head out for a cycle ride around beautiful scenes! Don't forget to stop off for coffee and cake to enjoy the views.
.
Hiking/walking
Pull on your boots and enjoy your surroundings at a slower pace. Hiking is perfect for runners and best done with friends! Take a day to walk your local attraction and finish it with a pub lunch!
.
Yoga
Yoga is great for stretching your body, and mobilising your joints. This could be the perfect time to enjoy a practice that is good for you and can be done at a lower intensity. Yoga can be done anywhere, but getting yourself outside, setting up your mat early doors whilst the sun is rising is where it is at!
.
Bouldering
Looking for strength training in the funnest form? Get yourself to your local climbing joint for some fun-filled bouldering! This will be a lot more tiring than you think, but it will make you think about your body a little differently. Working up a sweat without being in the humid outdoors – fun times!
For anyone looking to join us at our run club sessions, please see details below:
Clapham Common – The windmill
Monday's – 7pm Start
.
Media City
Tuesday's – 7pm start
.
Email us if you would require more information, or do check out our Instagram page for more details!
.
---
---

.
In this episode of Project PB Ben tackles a MONSTER half marathon workout after a less-than-ideal week of training (watch to the end to find out why) – and if the miles weren't enough he has to contend with the heat as well!
.
.
---
NUTRITION ADVICE
Omega 3 is super beneficial to the average person, but as a runner, we need these added benefits to improve our health and our training. Make sure you're adding in those all important micro-nutrients to your diet and over time, you will see the changes. Food is fuel, after all!
---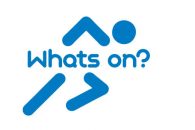 .
---
RUNTHROUGH KIT
See a wide range of brand new custom designed items from shorts and tops to caps and sock.
Reflective's and socks are hot this week! With a rebrand and refresh of stock – we are always looking for feedback on what our runners need!
See the full range of RunThrough Kit HERE.
.
.
.
---
WHAT'S YOUR STORY
Running is one of the most inclusive sports there is and we want to hear about your experiences! Do you run for charity, to keep physically fit and look after your mental health or just because you love it and you can? If you've got a story to share, we'd love to hear it.
Drop [email protected] to share your story and see it featured on our website and social media.
---
VIDEOS, PODCASTS & PLAYLISTS
Catch up on what the RunThrough Community has been up to with another RunThrough Chat episode with number 159 with Emma and Abby – HERE.
Our very own Matt Wood and Head Coach of New Levels Coaching, Lewis Moses, talk all things running to help inspire, influence and educate on the thing we love the most. – LISTEN HERE.
Our very own Lucy Harfield has started her own podcast – Pinch of Positivity. The podcast hopes to keep it real, talks straight and offer a fresh perspective on how to find the bright side of life – LISTEN HERE.
You can also find the next RunThrough Running Playlist on Spotify HERE.
---

REVIEW US!
We have recently added RunThrough to Trustpilot, a review platform open to everyone. We would like to invite you to share your experiences to help others get a real feel and understanding of what RunThrough is all about.