TRAINING TIPS
Down the Ladder.
10 min jog and dynamic drills to warm up
6/5/4/3/2/2/1/1 minutes.
120, 105, 90, 75, 60, 45, 30, 30 seconds rest in between.
5-10 min cool down and static stretch.
.
Let us know how you get on by giving us a tag at @runthroughrunclub!!
---
Take on the Hampton Court Palace Half Marathon THIS MONTH 2023 with Alzheimer's Research UK, our official charity partner! 🍊
We're pleased to announce our flagship running event in celebration of our charity partnership with Alzheimer's Research UK at
Hampton Court Palace
on 26th March 2023.
*Make sure you select ARUK as the charity you would like to support*
Sign up for an Alzheimer's Research UK charity place at this historical run and get the full #TeamARUK experience, with your own branded running top, support to help you reach your fundraising and training goals and a dedicated cheer point on race day to help push you past the finish line! 🎉
If you're looking for a fun event to tick off your bucket list this spring, and a flash medal to add to your collection,
Hampton Court
is the event for you. Find out more on the link below and sign up for a place with
Alzheimer's Research UK
.
---

Episode two. Anna – coming back to running from cancer.
Emma Hothersall is a lifestyle content creator and the person behind the INCREDIBLE 'whatemwore' account on Instagram. She is also a keen runner, she ran her first marathon in Manchester in 2022 and has more recently smashed some of our events in her training for London. In this conversation we find out a little bit more about Emmas career, her training for London and her running journey as well!
Full episode here: https://youtu.be/lOErPXyhoh8
Follow us. Ben Sheppard – https://www.instagram.com/bensheppard93/
Emma Hothersall – https://www.instagram.com/whatemwore/
We hope this conversation inspired you & we'll see you at an event soon (Just like Emma) enter now @ runthrough.co.uk
@runthroughUK
---
NUTRITION ADVICE
Looking to have something quick and easy to have post-run when you don't have the time to make a snack? This guide will help you create the perfect smoothie! Making sure you have a little bit of everything will give you what you need in between meals.
---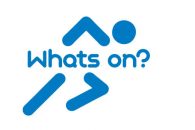 .
---
RUNTHROUGH KIT
See a wide range of brand new custom designed items from shorts and tops to caps and sock.
Reflective's and socks are hot this week! With a rebrand and refresh of stock – we are always looking for feedback on what our runners need!
See the full range of RunThrough Kit HERE.
---
WHAT'S YOUR STORY
Running is one of the most inclusive sports there is and we want to hear about your experiences! Do you run for charity, to keep physically fit and look after your mental health or just because you love it and you can? If you've got a story to share, we'd love to hear it.
Drop [email protected] to share your story and see it featured on our website and social media.
---
VIDEOS, PODCASTS & PLAYLISTS
Catch up on what the RunThrough Community has been up to with another RunThrough Chat episode with number 145 with Emma and Jess – HERE.
Our very own Matt Wood and Head Coach of New Levels Coaching, Lewis Moses, talk all things running to help inspire, influence and educate on the thing we love the most. – LISTEN HERE.
Our very own Lucy Harfield has started her own podcast – Pinch of Positivity. The podcast hopes to keep it real, talks straight and offer a fresh perspective on how to find the bright side of life – LISTEN HERE.
You can also find the next RunThrough Running Playlist on Spotify HERE.
---

REVIEW US!
We have recently added RunThrough to Trustpilot, a review platform open to everyone. We would like to invite you to share your experiences to help others get a real feel and understanding of what RunThrough is all about.