TRAINING
We have a tasty little speed session for those who may need some speed in their training!
10 mins warm up
4 mins @1km pace (2 mins rest)
12 x 1 min @ 400m pace (45s rest)
4 mins @ 1km pace (90% efforts!)
NUTRITION ADVISE
Bounce back after your run with a quick protein fix
Running several miles per week, it takes its toll on your muscles. Fibres are constantly being used and therefore, broken down. Protein consumption plays an important role as we try to limit injury and niggles. High protein snacks are a perfect immediate protein hit.
That is why after you complete your RunThrough event, we offer a Bounce protein ball which contains protein from a mixture of nuts, whey or soya. With each ball containing a minimum of 8.1g protein and less than 185kcal, these little balls of goodness are a great snack to help your muscles recover quickly and keep you going ahead of your next session!It is important to spread protein out over the day, the body simply can't utilise one big hit at once to build and repair muscles.
In order to see best results for muscular growth and repair, we need an evenly distributed protein intake throughout the day. Next time you run with us at any of our RunThrough events, be sure to grab your Bounce protein ball for that delicious and important protein hit to kick-start your muscle repair and recovery.
Put a Bounce back in your step after training, and make the most of this unique discount code from Bounce:
RunThrough15
– Head to the website at
BOUNCE
and enter the code at check-out!
Full article on our club webpage
HERE!
NEWS JUST IN!!
We are delighted to announce our new 2-year partnership with Alzheimer's Research UK and to be able to bring our two fantastic communities together to make a real difference outside of the events. We'd love you to get involved with
#TeamARUK
and show your support in raising vital funds to create a world free from the fear, harm and the heartbreak of dementia. You can find out more about the valuable work ARUK do online
HE
RE
.
We were back at our Warrington Running Festival event last weekend and we shared some BIG news on the day! After a year of planning, The RunThrough Foundation has now officially launched, and we will be starting with our event in Warrington next year.
We are looking to get as many people out there running and we want to make running events accessible to all! Enter the ballot for next years event on our website HERE! 😎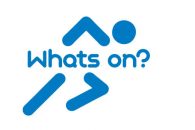 WHAT'S ON
CHASE THE MOON QUEEN ELIZABETH OLYMPIC PARK 5K & 10K –
Wednesday 12th October –
ENTE​​R HERE
LADYBOWER RESERVOIR TRAIL HALF MARATHON & 50K ULTRA –
Saturday 15th October –
ENTER HERE
RUN HEATON PARK 5K & 10k & HALF MARATHON –
Sunday 16th October –
ENTER HERE
WIMBLEDON HALF MARATHON –
Sunday 16th October –
ENTER HERE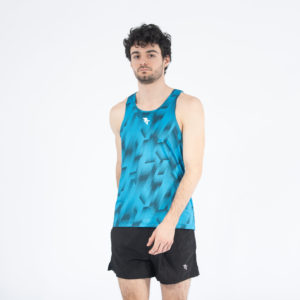 RUNTHROUGH KIT
See a wide range of brand new custom designed items from shorts and tops to caps and sock.
Vest's are hot this week!
See the full range of RunThrough Kit HERE.
WHAT'S YOUR STORY
Running is one of the most inclusive sports there is and we want to hear about your experiences!
Do you run for charity, to keep physically fit and look after your mental health or just because you love it and you can? If you've got a story to share, we'd love to hear it.
Drop [email protected] to share your story and see it featured on our website and social media.
Runner's Support Plan
Level up your running training with 4 weeks of focussed strength sessions, pre-run activations and post-run recovery – so you have the strength and healthy mechanics to run and recover with confidence. Whether you're chasing down a new PB or just looking to get running-Fiit, bulletproof your body so you can do what you do best out on the road.
Download the FIIT app HERE!
VIDEOS, PODCASTS & PLAYLISTS
Catch up on what the RunThrough Community has been up to with another RunThrough Chat episode with number 126 with Emma and Jess – HERE
Our very own Matt Wood and Head Coach of New Levels Coaching, Lewis Moses, talk all things running to help inspire, influence and educate on the thing we love the most. – LISTEN HERE
Our very own Lucy Harfield has started her own podcast – Pinch of Positivity. The podcast hopes to keep it real, talks straight and offer a fresh perspective on how to find the bright side of life – LISTEN HERE
You can also find the next RunThrough Running Playlist on Spotify HERE

We have recently added RunThrough to Trustpilot, a review platform open to everyone. We would like to invite you to share your experiences to help others get a real feel and understanding of what RunThrough is all about.